PEMAC Recognized Employers
PEMAC Recognized Employers
The following employers have demonstrated their commitment to employee development by supporting 10 or more employees to the conference. They are supporting excellence in the maintenance, reliability and asset management community of practice.
Learn more about how to become a PEMAC Recognized Employer at MainTrain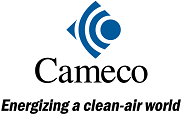 Cameco is one of the largest global providers of the nuclear fuel needed to energize a clean-air world. Our competitive position is based on our controlling ownership of the world's largest high-grade uranium mine reserves and low-cost operations. We are also a leading supplier of uranium refining, conversion and fuel manufacturing services. Utilities around the world rely on our nuclear fuel products to generate power in safe, reliable, carbon-free nuclear reactors. Together, we are meeting the ever-increasing demand for clean baseload electricity while delivering safe, reliable solutions to today's clean-air crisis.
With mining operations in Northern Saskatchewan, and fuel services in Ontario, our head office is located Saskatoon, Saskatchewan. Our shares trade on the Toronto and New York stock exchanges.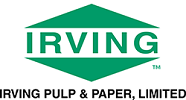 An outstanding team dedicated to providing the best in products and service.
Founded in 1882, J.D. Irving, Limited (JDI) has operations in Canada and the United States. We are a team of 15,000 dedicated employees, with business units in:
Agriculture
Construction & Equipment
Consumer Products
Hydro Energy
Food
Forestry & Forestry Products
Retail & Distribution
Shipbuilding & Industrial Fabrication
Transportation & Logistics
Since our inception 135 years ago, our employees continue to build JDI into a diverse group of performance-driven enterprises. It is through our dedicated team using the best practices to make the best products that enable us to better serve our customers - at home and around the globe.