PEMAC's Annual National Conference
Save the Date MainTrain 2018
MainTrain 2018 is headed to Ottawa, Ontario!
September 24 to 27, 2018
---
​An Overwhelming Success: MainTrain 2017 Saskatoon
PEMAC is proud to share that the MainTrain 2017 held from September 25 to 28 at the historic Delta Bessborough hotel in Saskatoon, Saskatchewan was an overwhelming success!
With an economy that is driven by a diverse combination of agriculture, mining, advanced technology and innovation, the City of Saskatoon is one of the fasted growing centres in Canada offering both a youthful vitality and cultural richness. PEMAC was pleased to welcome many asset management, maintenance and reliability professionals from the region, across Canada and even from around the world to what turned out to be the largest MainTrain conference in history!

This autumn meeting of the "Global Forum on Maintenance and Asset Management" was also hosted by PEMAC in Saskatoon adjacent to MainTrain. PEMAC welcomed GFMAM representatives to MainTrain who shared insights from organizations around the world including the Institute for Asset Management (IAM), the Asset Management Council (AMC), the Society for Reliability and Maintenance Professionals (SMRP), the Japan Institute of Plant Maintenance (JIPM), Institut Français d'Asset Management Industriel et Infrastructures (IFRAMI), South African Association for Asset Management (SAAMA), and ABRAMAN (Brazil), Gulf Society for Maintenance and Reliability (GSMR), and the European Federation of National Maintenance Societies (EFNMS).
PEMAC's 19th conference proved to be the event where all attendees were able to Connect, Learn and Contribute as they gained skills to build more effective strategies for maintenance, reliability and asset management programs. Thank you to everyone who joined us in Saskatoon! We hope you will be able to join us again for MainTrain 2018 in Ottawa from September 24 to 27, 2018. More information will be available very soon.
Conference proceedings will soon be available on the members' Knowledge Sharing section. Check back shortly to see the great content that was shared in Saskatoon!
Event photos have now been posted to the Memories page.
All About MainTrain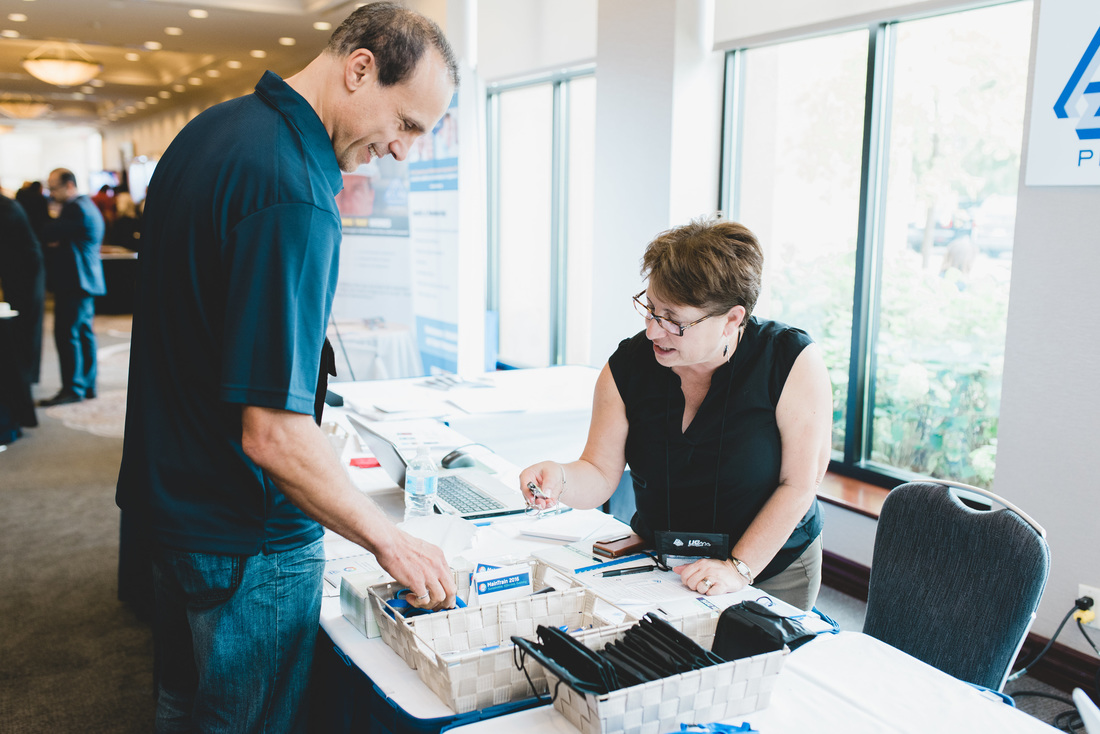 For fourteen years, PEMAC's MainTrain conference has been the source for professional development for asset management, maintenance and reliability professionals in every industry and private and public sector businesses that invest capital in equipment and facilities. Canada's largest annual maintenance and physical asset management conference exhibition and networking event, MainTrain gathers leading experts, practitioners and professionals from across Canada and around the world to share their insights and strategies that will support professionals and their organizations.

In times when managers and their teams are under greater pressure than ever before to deliver increased value and efficiencies to their businesses with shrinking budgets and limited resources, the importance of sustainable, effective and evolving asset management strategies is critical. Thank you to everyone who joined us at MainTrain 2017 to Connect, Learn and Contribute with industry leaders, and enhance your knowledge and toolbox of techniques to deliver a measurable and positive impact to your company's bottom line and competitive position.
Meet the Committee
The MainTrain 2018 Committee worked hard to plan this year's conference.
For more information about MainTrain 2018, including sponsorship and speaking opportunities contact us at events@pemac.org or call call (905) 823-7255 ext. 4.
What People are Saying
This was my first PEMAC conference and I found it extremely well organized. The speakers and subject matter were top notch and relevant to both the conference outline and my own needs as a representative from my corporation... I am impressed beyond words!
I have attended the conference for three years now and am always amazed how much I learn. It's also great to meet with colleagues and put faces to names. I hope to continue having the opportunity to attend this conference.