PEMAC Awards
PEMAC Awards
Recognizing Excellence in Maintenance and Asset Management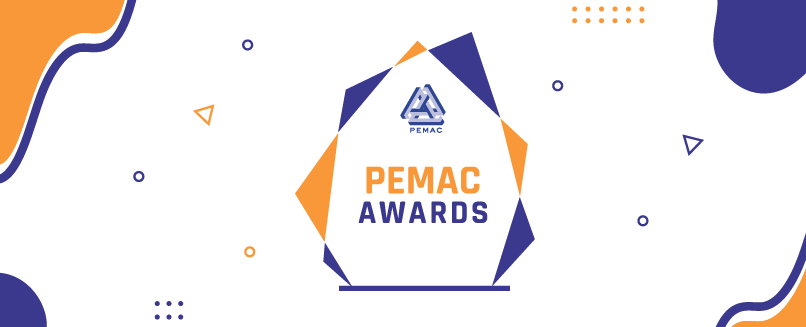 The PEMAC Annual Awards program was established with the aim of fostering excellence in maintenance, reliability, and asset management, while promoting knowledge sharing and professional growth among practitioners from diverse industries.
We are thrilled to announce that the nominations for the 2023 PEMAC Awards are now open!
These awards are a testament to the hard work, dedication, and innovation of our members in the world of maintenance, reliability and physical asset management.
PEMAC is dedicated to recognizing and celebrating the outstanding achievements of our members in the fields of maintenance management and asset management. The awards are divided into individual and team categories, providing the perfect opportunity to shine a spotlight on exceptional professionals and collaborative efforts that have made a significant impact.
We invite you to learn more about the past winners and the nomination criteria on each Award's page. By showcasing the accomplishments of our members, we hope to inspire and drive forward innovations and best practices.
Don't miss this opportunity to celebrate the achievements of our industry's finest. We look forward to receiving your nominations and celebrating the incredible work of our members. Together, let's raise the bar for excellence in maintenance, reliability and physical asset management.
PEMAC's awards are divided into Maintenance Management, Asset Management and Member awards and are limited to PEMAC Members. If you are not already a member, you can apply to join the association.
Apply early! Applications close on June 2nd, 2023.
Member Awards
Individual
Individual
Asset Management
Individual
Capstone
Maintenance Management
Individual
Capstone