Body of Knowledge
Body of Knowledge Committee
Primary tabs
The Body of Knowledge project began in 2014. Phase II has now been accomplished with this site and its searchable database with articles categorized according to both an Asset Management Framework and a Maintenance Management Framework. Continued development and maintenance of the PEMAC Body of Knowledge has been turned over to a standing committee with Alan Johnson appointed as its first Chairman.
Contact
email: bok@pemac.org
The Body of Knowledge Committee
Member
Mark Ellis
Professional Engineer
Lakeside Process Controls Ltd.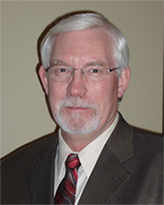 Al Johnson
Maintenance Management Consultant
Dehua(Albert) Liu
Asset Maintenance Specialist
City of Toronto - Toronto Water - Centre Island
James Reyes-Picknell
Managing Consultant
Board Liaison
Jean-Pierre Pascoli
Director, Asset Management & Reliability
"Body of Knowledge" News