PEMAC's Nova Scotia Chapter Come Together to Plan the Future
The PEMAC Nova Scotia Chapter hosted an online event to gather PEMAC members and maintenance, reliability and asset management professionals in the Nova Scotia area and beyond. This event gave attendees the opportunity to network with other professionals in an open and friendly environment and catch up on PEMAC's past and future plans. The hour-long event was hosted from noon to 1 pm (AST), allowing some in attendance (depending on their timezone) to attend the session during their lunch hour. While there were some in attendance who have attended many of the Nova Scotia Chapter events, the Chapter was happy to welcome some "first-timers," inviting them to continue to connect with PEMAC members and the community afterward.
The event began with those in attendance introducing themselves and discussing how COVID-19 had impacted their work over the course of the pandemic. Despite the challenges we all faced last year it was encouraging to hear some in attendance share positive stories and takeaways from their experiences. An overview of MainTrain 2020 was given. 2020 marked the first year the MainTrain Conference pivoted to an online format and the announcement was made that MainTrain 2021 will once again be held online.
Always looking for feedback and contributions from its members the Nova Scotia Chapter also used the time to get feedback and suggestions for future topics and events that might be relevant to maintenance, reliability and asset management professionals in the region. This would be used to plan better ways of assisting the Chapters members and the professionals and organisations they serve.
What's Next for PEMAC's Nova Scotia Chapter?
The Nova Scotia Chapter's next event is happening next month, on February 10th! It is a complimentary event and provides a great networking opportunity for all those who wish to attend.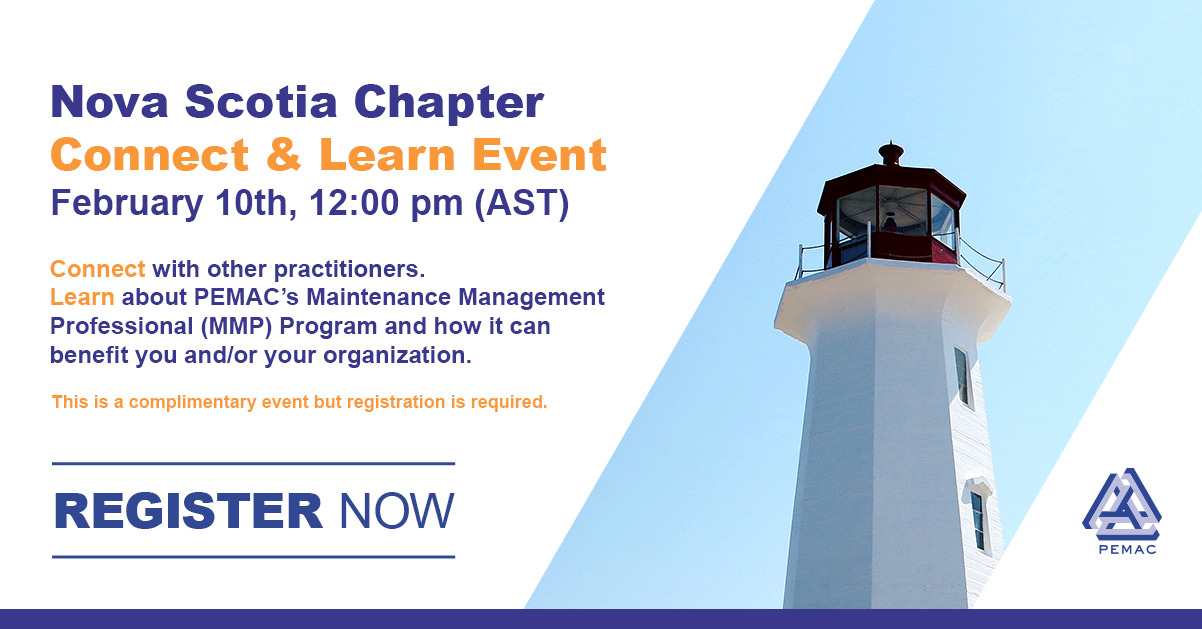 Click here to learn more and register for this complimentary event