Join the MMP Program at Conestoga College this Winter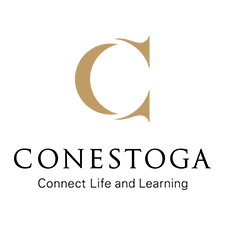 Maintenance professionals from all industries and sectors in the Kitchener, Ontario area are invited to register now for upcoming Maintenance Management Professional (MMP) certificate program at Conestoga College. The MMP Winter schedule will soon be available.
For complete program details at Conestoga and to register click the button blow.
Join us LIVE for the next MMP Info Session - November 29

Download the Conestoga MMP Info Session Conestoga MMP Schedule

The MMP certificate program consisting of eight modules focuses on the tools, techniques, strategies and skills necessary to manage a business's existing physical assets effectively. Graduates have the knowledge and skills to drive improvements in uptime, production capacity, equipment reliability, safety, environmental compliance, the economic life of assets, return on investment, and effective communication between departments.
| | |
| --- | --- |
| Modules | Date |
| Module 1 - An Integrated Strategy for Maintenance Management | TBC |
| Module 2 - | Spring 2024 |
| Module 3 - Human Resources for the Maintenace Manager | Spring 2024 |
| Module 4 - Financial Management for the Maintenance Manager | Winter 2024 |
| Module 5 - Developing and Implementing Maintenance Tactics | Winter 2024 |
| Module 8 - Capstone | October 10 to December 12, 2023 |
| | |
Note: Conestoga will be offering these courses live online. Schedule subject to change. Please confirm directly with the teaching institution for the most current information.
Click here for more information about the MMP program. For complete details on the MMP program offerings at Conestoga College Marley Gray at (519) 748-5220 or email mgray@conestogac.on.ca.