The MainTrain Committee Extends the Call for Abstracts
Announced last week Friday, March 19th, during a complimentary Lunch and Learn Webcast, the MainTrain Call for Abstracts deadline has been extended to April 23rd!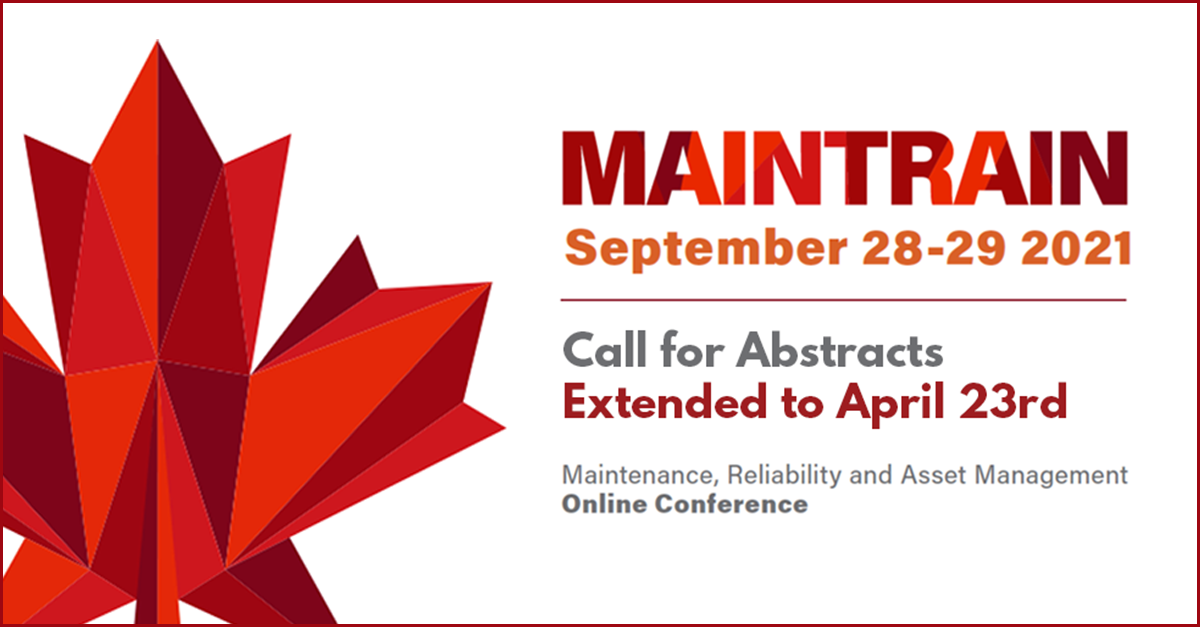 The event focused on how to deliver a good presentation and was led by Sheila Carruthers, who shared insights and tips on how to improve one's presentation skills and keep audiences engaged, with special considerations for the work from home environment we now operate in.
A section of the event was dedicated to breaking down the MainTrain abstract submission process and answering any questions asked by those in attendance.
The committee made the decision to extend the conference's call for abstracts to give more time for those who have not completed their submissions and to allow those in attendance at the event to leverage the insights provided to strengthen their submission or motivate those who might have already considered submitting an abstract but wanted to sharpen their presentation skills beforehand.
Learn more about the abstract submission process and submit your presentation abstract today.
For more information regarding MainTrain, the Call for Abstracts and the many ways you can get involved with the conference, contact events@pemac.org
For more MainTrain related updates, follow MainTrain on Twitter.