2021 Sponsors & Exhibitors
2021 Sponsors & Exhibitors
Platinum 2021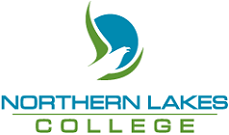 Northern Lakes College offers quality and timely programming through our innovative Supported Distance Learning (SDL) model, which includes NLC LIVE Online™ and NLC Anytime, Anywhere. SDL allows Northern Lakes College to provide programming and just-in-time training to students at home, work, or on the go! NLC delivers PEMAC's Maintenance Management Professional (MMP) Certificate, Asset Management Professional (AMP) Certificate, and the Certified Asset Management Assessor (CAMA) Preparation course. Network with maintenance and asset management professionals from across the country and around the world, while learning maintenance and asset management best practices. Earn your MMP or CAMPTM designation with Northern Lakes College. Start Here. Go Anywhere.
---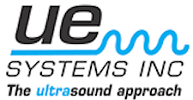 UE Systems manufactures and supports ultrasound instruments used for condition monitoring and energy conservation programs. These portable instruments are used to locate electrical faults such as arcing, tracking and corona, in open access and enclosed equipment, trend the health of mechanical equipment such as motors, gears and pumps, identify early warning signs of faulty bearings, find compressed gas and vacuum leaks as well as test for faulty steam traps and valves. The Ultraprobe 15,000 touch features touch screen technology, on board spectrum analysis, digital camera, laser sighting, and a built in infrared thermometer.
---
Gold 2021
Cameco is one of the largest global providers of the nuclear fuel needed to energize a clean-air world. Our competitive position is based on our controlling ownership of the world's largest high-grade uranium mine reserves and low-cost operations. We are also a leading supplier of uranium refining, conversion and fuel manufacturing services. Utilities around the world rely on our nuclear fuel products to generate power in safe, reliable, carbon-free nuclear reactors. Together, we are meeting the ever-increasing demand for clean baseload electricity while delivering safe, reliable solutions to today's clean-air crisis.
With mining operations in Northern Saskatchewan, and fuel services in Ontario, our head office is located Saskatoon, Saskatchewan. Our shares trade on the Toronto and New York stock exchanges.
---

DMSI combines comprehensive mobile asset health inspections, integrated condition monitoring, powerful AI-based diagnostics and asset management to form the world's most complete APM solution. We also offer the industry's most proven, data-driven solution to reduce the risk of equipment failure along with lower maintenance and operating costs for a more positive bottom line.
---