PEMAC Attends the FCM Municipal Asset Management Collaboration (Co-lab) Workshop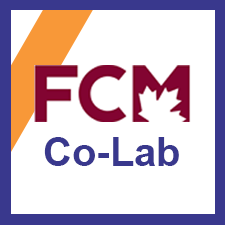 The third annual Federation of Canadian Municipalities (FCM) Municipal Asset Management Collaboration (Co-lab) Workshop took place this week with PEMAC invited as a capacity-building partner.
It has been a great opportunity for PEMAC to be involved in the MAMP2 & MAMP3 programs and to participate in these workshops. FCM has done a great job of building a national community of communities and establishing collaboration between municipalities, communities of practice and service providers to advance the internal capacity of municipal organizations to use Asset Management as a tool to improve the effectiveness of infrastructure spending in Canada.
We have had the opportunity to hear about both the challenges and successes of a broad cross-section of communities across Canada, to hear about the various tools and programs that are constantly evolving to serve the needs of evolving Asset Management maturity across Canada, to promote what we have to offer and to learn about what opportunities there are for PEMAC to serve real needs in potentially new ways.
The 5 often-quoted, entry-level Asset Management questions are:
What is the current state of my assets?
What is my required "sustainable" level of service?
Which assets are critical to sustained performance?
What are my minimum life cycle costs?
What is my best long-term funding strategy?
What's clear is that when communities develop the capacity to answer these deceptively simple questions, many benefits flow. Over time they build a collective capacity to reduce wrangling, make wise long-term decisions and get much more for citizens with the revenues at their disposal.
Over the 5 years that FCM's Municipal Asset Management Program (MAMP) has been running, the community of professionals involved has created or participated in creating many excellent asset management resources, tools and case studies that are publicly available. We encourage all of our members, whether in the Municipal sector or otherwise, to check them out through the link below.