PEMAC Attends CNAM's 2023 National Conference in Fredericton
This week, PEMAC was proud to participate in the Canadian Network of Asset Managers (CNAM)'s 2023 National Conference. The annual event was hosted from May 1 to 4 in Fredericton, New Brunswick. With over 200 attendees participating in person and on-line during this hybrid event, it was a memorable week.
PEMAC was pleased to participate as an exhibitor during the conference, and a mutual collaborator working towards the improvement of asset management across Canada. Richard Stamper, Business Development Associate, and Nicolle Guillen, Education and Professional Development Manager represented PEMAC and attended the many informative presentations and engaging networking events.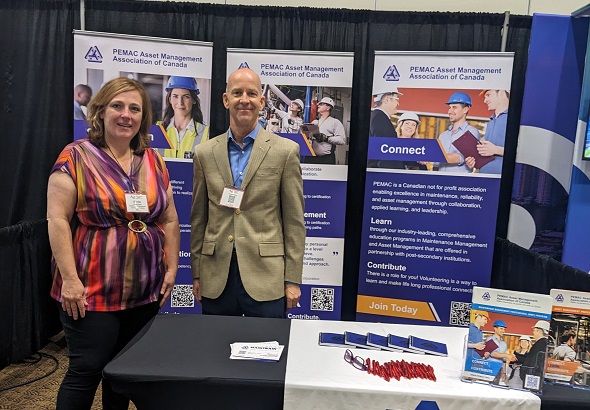 The Honourable Jeff Carr, Minister of Transportation and Infrastructure, Government of New Brunswick and Kate Rogers, Mayor of Fredericton were on hand to kick off the conference and provide opening remarks about the importance of asset management. There were some very interesting plenary sessions including "The Triple-Helix: advancing infrastructure management and resiliency in Canada through Government, private industry and academia partnerships" where a panel discussed the benefits of collaboration between these groups to develop innovative solutions to society's most pressing challenges through an asset management lens.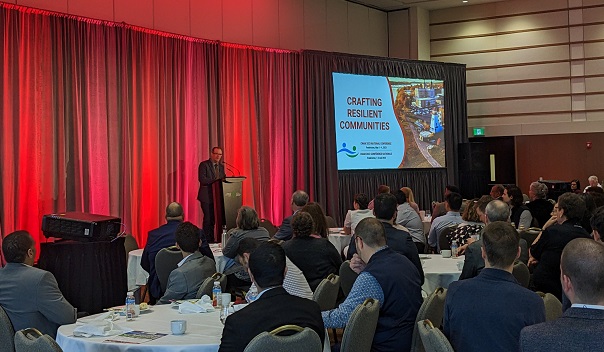 Attendees also participated in a number of workshops and technical sessions throughout the week focused on success stories and lessons learned around asset and maintenance management. Erik Wright, CAMP, Senior Asset Management Consultant from the Town of Newmarket presented "Towards A Municipal Capital Planning Framework: A Discussion of Emerging Issues and Gaps in the Canadian Practice". Lee Anne Harder, CAMP, Senior Asset Management Consultant, WSP Canada, delivered a great presentation on "Building Line of Sight through Policy and LOS".
CNAM also delivered a fun-filled during the 2023 Awards Gala Dinner celebrating the accomplishments of their peers and industry colleagues, as attendees enjoyed a scrumptious three-course meal lobster dinner, as well as an entertaining kitchen band. Congratulations to all this year's award winners.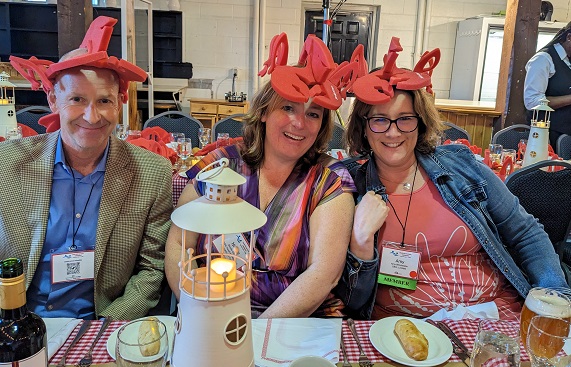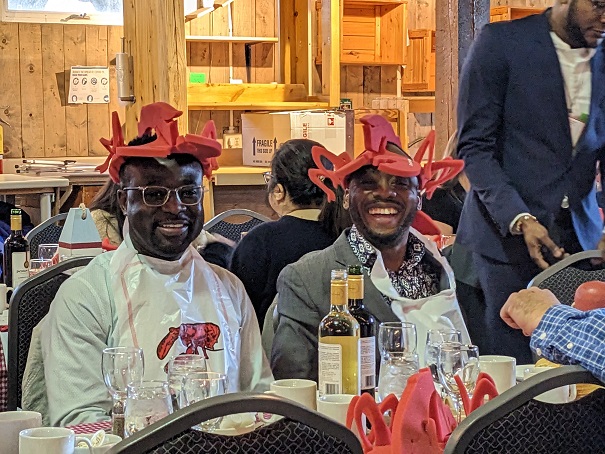 It was an enjoyable event, where we were able to learn, connect with old friends, and meet new ones. We look forward to further collaboration and engagement with CNAM.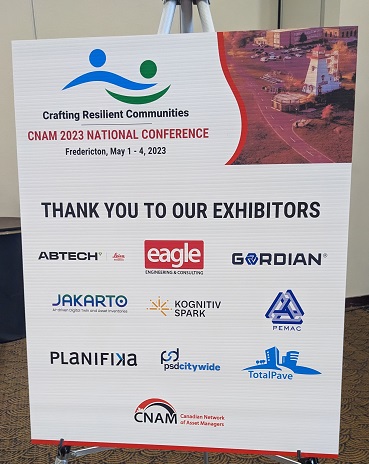 Are you looking for an opportuninty to connect with a glov