Advance excellence: Volunteer Today!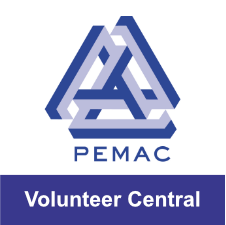 PEMAC relies on volunteers to advance excellence in the field of Reliability, Maintenance and Asset Management. We hope every member will consider contributing as a volunteer to get the most out of your membership.
You can be part of a world-class group of professionals by sharing your skills as a volunteer and have the opportunity to develop best-practices with leaders in the profession while furthering PEMAC's work. Contributing as a volunteer is an exclusive benefit only open to PEMAC members, so come and explore the "Contribute" menu item on the Member home page where you can find all volunteer positions available in "Volunteer Central"
PEMAC celebrates its volunteers all year-round by supporting and promoting engagement at all levels of the association. We also take special note of our amazing contingent of volunteers on International Volunteer Day (December 5) and National Volunteer Week (April 16-22, 2023). Watch for some exciting developments as we champion and celebrate the impact volunteers make at PEMAC!
If you are ready to make a difference and promote excellence on behalf of PEMAC, Visit PEMAC Volunteer Central and get started!