Member Spotlight: Doug Stangier
There are many PEMAC members making an impact on the asset management and maintenance profession. Doug Stangier is one of them.
Currently the Plant Manager for Tolko Industries Inc., in High Prairie, Alberta, Doug has been a PEMAC member since 2016. He initially learned about PEMAC through a co-worker who was also a member, and found that the association's mission and vision aligned closely with his own career. Doug wished to learn from the large community of asset management, maintenance and reliability professionals, as well as to contribute his insights, so he decided to become a member.
Today Doug sits on the Body of Knowledge Committee, a group that has developed and manage the knowledge sharing database of articles, presentations, webcast and more related to asset management, maintenance and reliability.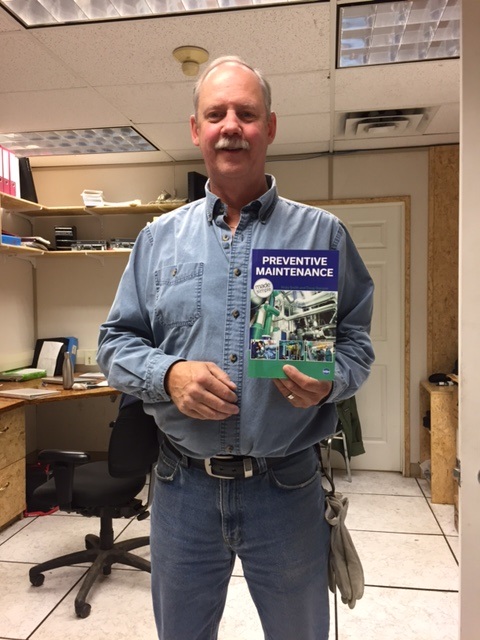 Doug is also the author of an insightful book called Preventative Maintenance Made Simple (Amazon) that he co-authored with Ricky Smith. The book shares topics ranging from simple PM techniques to more elaborative Predictive tools as well as the importance of writing reliable, repeatable job plans to perform these tasks. There are also some tips on following what is known as the 10% rule of PM compliance. More information explaining this can be found in the book. It covers off definitions of certain Pm types and examples as well.
Over the course of his career Doug had seen several organizations struggling with setting up and maintaining their PM programs. He discovered that the problem with most PM programs is they filled with non-value added tasks usually stemming from reactions from failures. As programs get larger the value of them is lost because, as Doug suggests, we often over maintain equipment, without addressing the failure modes associated with the problem and therefore continue to see these failures. Doug's advice is to keep the program simple but effective.
Doug and Ricky wrote the book in a way that any maintenance and reliability professional as well as Plant Managers, Shareholders, and anyone affected by a PM program would be able to read and understand. Designed in a series of "Keep it Simple" essays, one of the key messages is to simplifying a PM program while maintaining the integrity of the program. Written as a guide to build and implement an effective PM program, this book would be valuable for any organization.

Find Doug on LinkedIn to learn more about him and this insightful look at preventative maintenance.
---
If you have an idea for a member spotlight story we'd like to hear it. Send an email to pd@pemac.org.