Fort McMurray Chapter Hosts Last Professional Development and Networking Event of 2020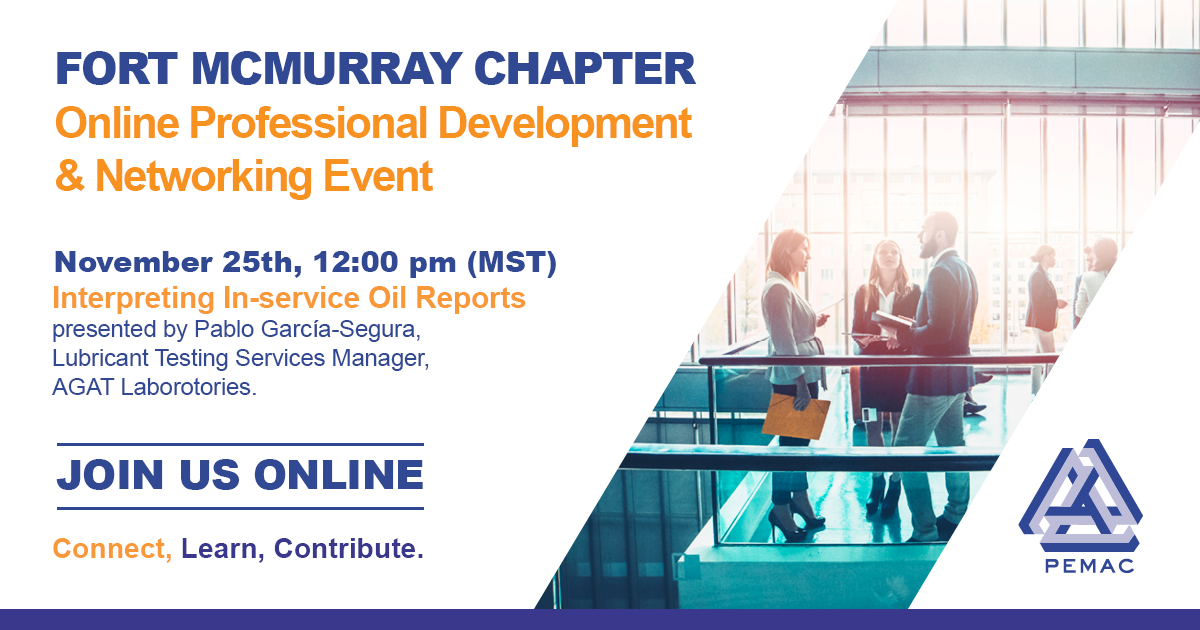 Throughout 2020 PEMAC's Fort McMurray Chapter hosted several online professional development and networking events to help Fort McMurray practitioners, and due to COVID moving many events online, practitioners from Canada and around the world gathered for the Chapter's final online networking event of the year.
The event was sponsored by AGAT Laboratories and included a presentation from Pablo García-Segura, Lubricant Testing Services Manager at AGAT which delved into interpreting in-service oil-reports. The event was well attended with 46 registrations, 30 of which attended the event.
Thank you to all those that attended the event. We hope you learned a lot while connecting and networking with other practitioners across Canada.
Be on the lookout for the Fort McMurray's Chapter's next event.
To contact the chapter directly email: fortmcmurray@pemac.org