Congratulations to 2017 PEMAC Award Winners
PEMAC recently hosted its annual Awards Banquet Dinner in conjunction with MainTrain 2017 in Saskatoon, Saskatchewan. Attendees enjoyed a fun filled evening at the Western Development Museum while celebrating the achievements of some of their professional peers.
This year PEMAC presented awards for the Best Capstone Project: Business Process Focus, the Best Capstone Project: Technical Focus, as well as the Sergio Guy Memorial Award. Congratulations to all of this year's well deserved recipients.

​The 2017 Best Capstone Project Awards
The Capstone Project is the last module of eight in the Maintenance Management Professional Program. The Best Capstone Project Awards were initiated by the PEMAC Board of Directors to encourage and recognize excellence in MMP program participation as demonstrated by excellence in the Capstone project. Module 8 instructors nominated the best of the best capstone projects and an awards committee reviewed all of the nominations earlier this year selecting the best Technical and Business Process Focus projects.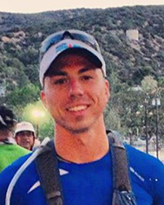 The 2017 Best Capstone Project Award: Business Process Focus has been award to Stan Dymecki for his project: Increase Uptime at Gerdau. Brian Malloch, the instructor who nominated this Stan shares "This is one of the best Capstone projects I have ever seen."

Stan holds both a diploma in Electrical Technology and a degree in Electrical Engineering. He has obtained Certified Reliability Leader, Project Management, and now the Maintenance Management professional designations and has 11 years of experience in maintenance supervision and project management in the manufacturing sector. For fun Stan enjoys endurance sports; he has run nine marathons, three ultra-marathons, and completed two full Ironman's!
Stan provided powerful supporting data and demonstrated his ability to provide summary analysis and apply that analysis through Six Sigma and Lean processes. He exceeded expectations on any project that Brian Malloch has ever evaluated, and the awards team was equally impressed. Congratulations Stan!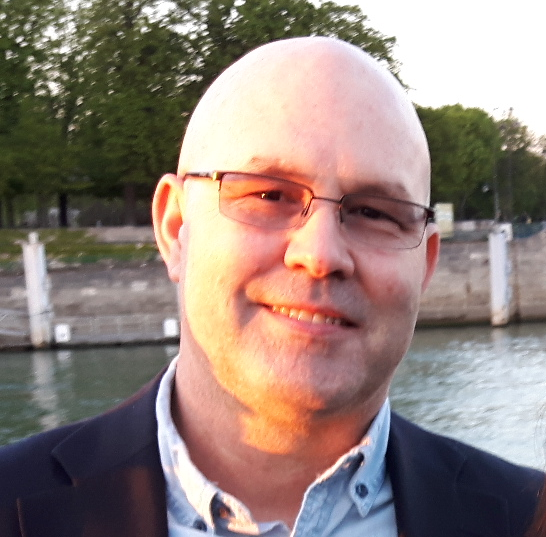 The 2017 Best Capstone Project Award: Technical Focus has been award to​ Rigoberto Sanchez for his project: Operator Driven Reliability (ODR), an Effective Approach to Autonomous Maintenance. Dick Olver, a module 8 instructor says "This is one of the few Capstone projects I have seen that are focused on operator involvement in equipment reliability improvements. It was a good message and was well delivered."

​Rigoberto is a maintenance manager at Transcontinental Printing in Calgary, Alberta. He holds a bachelor degree in Industrial Engineering with more than twenty five years of experience in large and highly automated industrial and manufacturing facilities on both technical/engineering and management positions. Rigoberto is a Professional Engineer and has now earned the PEMAC MMP designation through Bow Valley College.
The 2017 Sergio Guy Memorial Award was presented to J.-P. Pascoli. This prestigious award recognized the efforts of an individual who has made significant contributions to both our profession and our Association. The Sergio Guy Memorial Award has acknowledged the outstanding achievements of many professionals – maintenance managers, professional writers, educators, and consultants – all of whom have portrayed excellence in promoting and representing our Association, the profession, and our members.
In the early years of P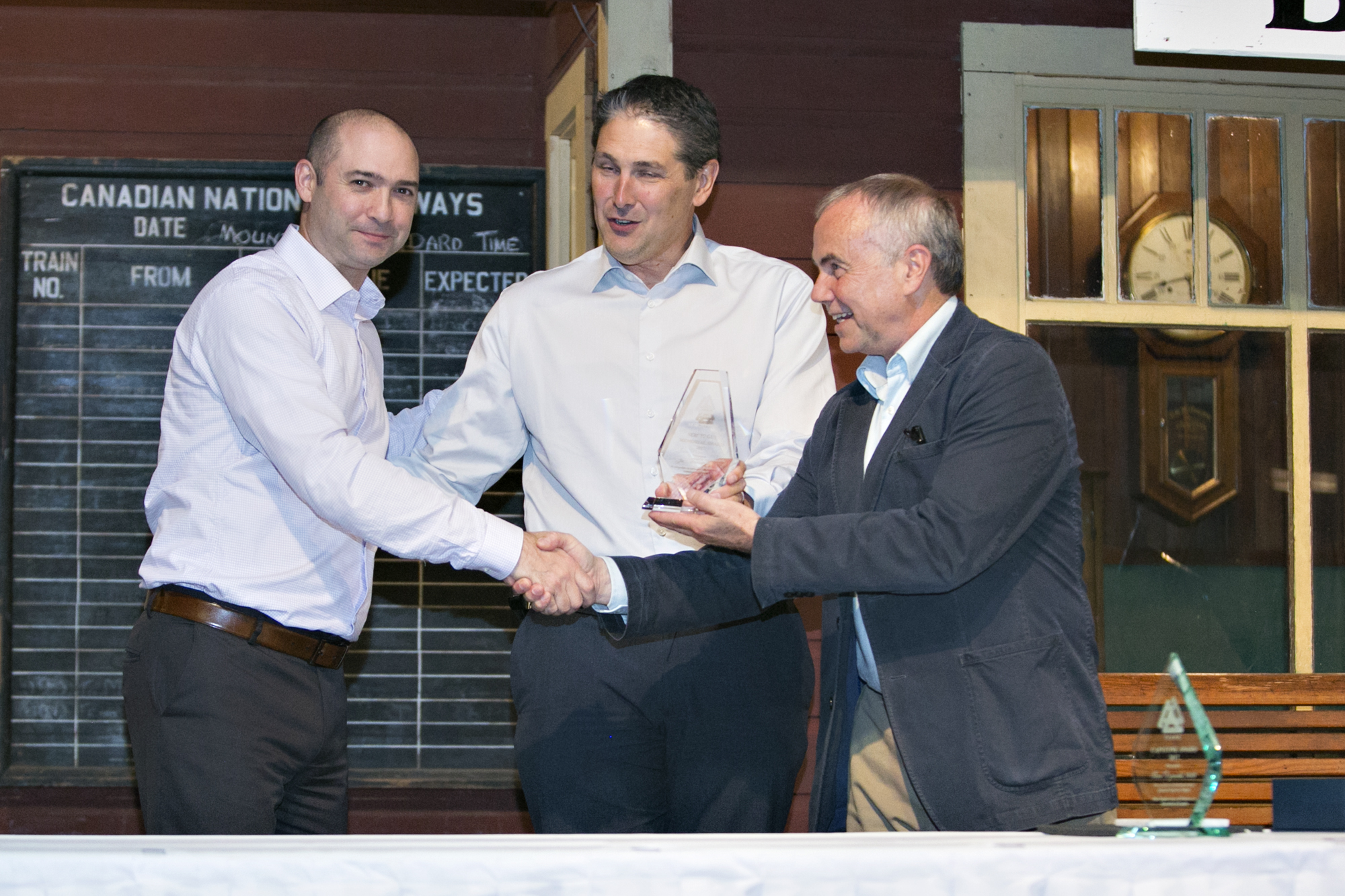 EMAC, many members laid the foundation for this commitment to excellence, one such member was Sergio Guy. Prior to his early and untimely passing, Sergio was highly regarded both personally and professionally for his values, ethics and commitment. His devotion to his family, to his work, and to volunteerism has been an inspiration to all of us. Sergio dedicated countless hours to establishing PEMAC as one of Canada's leading professional associations. His volunteer efforts accomplished much, including moving our association into the digital world of effective membership databases and computerized systems to better service and support our members. In recognition of his principles, his hard-working commitment to PEMAC, and his exemplary contributions to our profession, the Association annually honours a worthy recipient with the Sergio Guy Memorial Award.

​We were very excited to present this year's award to J.-P. at the banquet as he tirelessly works to elevate the asset management and maintenance profession and the Canadian landscape industry. J.-P., currently the Director, Physical Asset Management & Reliability at Cameco Corporation, is also a very active volunteer with PEMAC. He currently resides on the Board of Directors for PEMAC, but has also spearheaded the Body of Knowledge committee leading to the development of the Shared Learning Library on www.pemac.org, as well as his role on many MainTrain planning committees over the years, plus many more initiatives. J.-P. has gone above and beyond, spending countless hours contributing to the recognition of the profession both in Canada and abroad. For this we thank J.-P., and are pleased to honour him with this year's Sergio Guy Memorial Award. Presenting the award to J.-P. were his nominator, Andy Thorne, as well as Jim Reyes-Picknell, last year's recipient.

​Congratulations to all our award winners this year - very well deserved!
​