The MRO Roundtable brings together maintenance professionals from all over Canada to discuss topics vital to maintaining top efficiency within their facilities. Each group discusses topics with two different facilitators, each discussion last approximately 30 minutes. After the first discussion, participants rotate from one table to another, to another topic they are interested in. After the table discussion, the facilitators will summarize what was discussed and present it to the entire room.
Facilitators: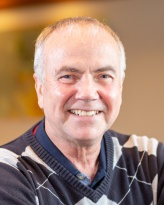 James Reyes-Picknell, Managing Consultant, Conscious Group Inc.
James Reyes-Picknell is an MMP instructor, PEMAC volunteer, and former board member. He is founder and president of Conscious Asset, and author of the bestseller Uptime — Strategies for Excellence in Maintenance Management, several other books, and numerous magazine articles. His latest publication in April 2017, co-authored with Jesus Sifonte, is destined to change the RCM world for the better while showing how RCM is an integral aspect of asset management. James is a professional engineer, certified management consultant, and a thought leader in the fields of maintenance and asset reliability. He works with clients in asset-intensive industries such as resource extraction and processing, utilities, transportation, and manufacturing, where high reliability is a key to business success.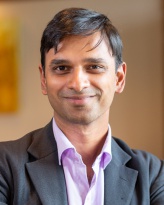 Nigel D'Souza, Manager of Facilities Services, Simcoe Muskoka Catholic District School Board
Nigel D'Souza—P.Eng.—has a career spanning private and public sector operations and corporate leadership. Nigel led program development and operation of the asset and maintenance management program for Ontario's provincial crown water utility (the largest water and wastewater operator in Canada). Currently, Nigel is the manager of facilities services for the Simcoe Muskoka Catholic District School Board. With more than a decade of leading asset and maintenance management practices, Nigel continues to raise awareness and recognition of this field and continues to serve on the PEMAC Board of Directors.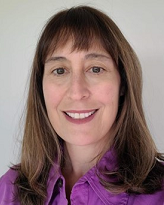 Susan Lubell, Principal Consultant, Steppe Consulting Inc.
Susan Lubell P. Eng, MBA, MMP, CAMA has extensive experience in the fields of asset management, reliability, maintenance management and operational excellence. She brings over 25 years of progressive experience leading teams on their improvement journeys and guiding associated initiatives within asset intensive companies. Susan brings a unique ability to translate senior management's organizational business goals and objectives into practical actions implemented at the front-line to drive business results. Her experience spans the entire asset lifecycle from conception to retirement with a focus on driving business value through the operate and maintain phase.
She spent several years working in northern Alberta plant operations before moving to central head office roles. More recently, Susan has successfully filled senior management roles while companies were experiencing significant restructuring and transition. Author of Root Cause Analysis Made Simple, Susan's industry roles include Past-President and current Director of PEMAC Asset Management Association of Canada, Chair of World Partners in Asset Management (WPiAM), and Canadian representative and past-Secretary of the Global Forum on Maintenance and Asset Management (GFMAM).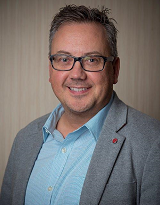 Paul Daoust, Founder, Managing Director, Scio Asset Management Inc.
Paul Daoust has almost 30 years of experience in asset management and operational excellence in the energy sector.
As the founder of Scio Asset Management, Paul is declaring war on mediocrity and empowering progressive operational leaders to make better decisions to stop value leakage in their organizations through learning, coaching, advising services, and technology solutions.
As a director of PEMAC.org, Paul is a leading international advocate for asset management practices for industrial and infrastructure asset-owning organizations.
When
September 20th, 2022 from 11:00 AM to 12:30 PM