Presenting Tactical Asset Management deployment and case study overviews implemented at the Regional Municipality of Halton, Water and Wastewater Treatment Division. Demonstrating how collaboration between Maintenance, Operations and Capital can effectively optimize asset value and promote innovation to how municipalities generally view asset management in an industrial setting. Sharing a vision to rebrand the function of Maintenance to "Tactical Life Cycle Management" when aligned with Municipal asset management plans and how this can be achieved through Assessment based Maturity Mapping of the maintenance function.
Presenters: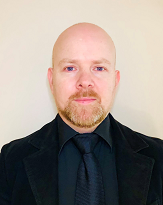 Philip Lawlor
Manager, Treatment Plant Maintenance, Regional Municipality of Halton
Philip is passionate about creating work environments that promote mutual respect, teamwork and open communication. In addition, focusing on assessment based Maturity growth strategies to improve Maintenance Systems, Business processes, Competency and Performance in support of organizational Asset Management Plans.
Philip has worked in Maintenance for 23 years, starting his career as a Mechanical Maintenance trades person, before moving through a natural progression of Maintenance leadership roles including management and consultancy across various private sector industries in Europe.
Philip has a MSc. Degree in Strategic Quality Management, Post-Baccalaureate Diploma in Innovation Management and Specialist diploma in lean systems, black belt, National C of Q in Mechanical Maintenance and is currently pursuing a Certified Asset Management Professional Designation.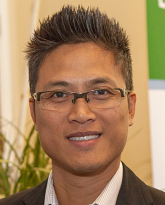 John Duong
Manager, Wastewater Treatment, Regional Municipality of Halton
John Duong is the Manager of Wastewater Treatment in the Public Works department at the Region of Halton. John graduated with a Civil Engineering Degree and Masters from McMaster University in Hamilton, Ontario. He worked as a consultant for over 5 years before making the switch to the municipal field where he has been for the past 16 years.
John has been an active member of the Water Environment Association of Ontario (WEAO), a not-for-profit association in Ontario that serves its 1400 members through the provision of professional networking opportunities, educational programs and communication of industry trends. John was on the Board of Directors of WEAO for 7 years before becoming the President in 2014.
Today, John manages six wastewater treatment plants and one biosolids management center, where he is responsible for the operation and treatment of wastewater from Halton Region so it can be safely discharged back into the environment.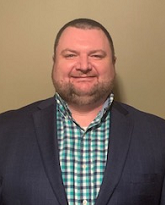 Robert Newman
Manager, Water Treatment, Regional Municipality of Halton
Rob Newman is the Manager of Water Treatment at Halton Region. Rob has an Applied Science Degree from the University of New Brunswick, a post graduate diploma in Environmental Engineering Applications and extensive training in water treatment and distribution and water quality analysis. He is experienced in auditing Environmental Management Systems, water and wastewater regulatory compliance and Drinking Water Quality Management Systems. Throughout his twenty year career in the public sector, he has led and collaborated on multiple operational and compliance based initiatives, partnerships and pilot studies.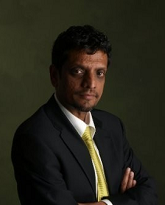 Nitti Subramaniam
Director, Water and Wastewater Treatment Division, Regional Municipality of Halton
A transformative leader with a vision to disrupt the water sector in pursuit of excellence. Nitti has championed innovation in planning, engineering and delivery of municipal infrastructure throughout Ontario. His holistic approach relies on solutions to water and wastewater challenges centered on risk management.
With over 30 years of diverse "Public-Private" sector experience, in the Water sector, he has counselled over 20 Municipal Councils in Ontario, as well as managed programs at the Regional Municipalities of York and Halton and the City of Toronto. A strong proponent of Lean and Kaizen principles, Nitti has led the Halton Team to be the first Water Treatment group in Canada to receive the AWWA Safe Water Partnership Director's Award.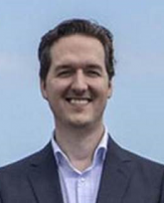 Mark Connell
Manager, Plant Capital and Engineering, Regional Municipality of Halton
Mark is the Manager of Plant Capital and Engineering at Halton Region, overseeing engineering and construction, SCADA control systems, and business, technical and operations support for the water and wastewater treatment plants. He is a Professional Engineer in the Province of Ontario with 17 years of experience in design and construction of vertical process facilities as both consultant and owner. Prior to joining Halton Region in 2016, Mark worked for Hatch Ltd. in the hydrometallurgy team, focusing on major metal refineries in Canada, Brazil and Russia. Mark has a degree in chemical engineering from the University of Toronto and a post graduate diploma in finance from the London School of Economics.
When
September 28th, 2021 12:00 PM to 12:45 PM