The "Power Panel" is comprised of reliability and asset management professionals in the electricity industry and will speak to their experiences within the industry that can be applied to outside of an electricity utility. They will cover a roadmap to ISO55001:2014 certification, asset maintenance strategies and mitigation of risks for capital assets.  
Moderator: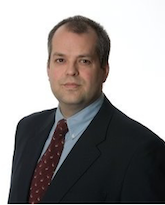 Daniel Gent, Director of Analytics, Canadian Electricity Association
Dan leads CEA's Reliability Programs, the only national industry program that leverages reliability data analytics on behalf of member and participating utilities. Dan is a Certified Business Analyst Professional with Certification in Business Data Analytics with over 10 years of experience in the electricity sector working in reliability and asset management, and over 15 years in the telecom industry working in business intelligence support. Rounding out his work at CEA, he also oversees several other committees from Technology to Data Strategy and Finance, Tax and Accounting.
Panelists: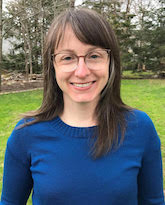 Erin MacNeil, P.Eng, Asset Management Operations Manager, Nova Scotia Power
Erin MacNeil is a Mechanical Engineer with experience in both the Utility and Alberta Oilsands industries.  As the Asset Management Operations Manager for Nova Scotia Power, Erin leads a team which designs and administers processes, programs and technologies which enable, sustain and optimize asset-centric maintenance strategies, and advance initiatives with respect to operations and maintenance excellence.  Erin has worked with NS Power's Asset Management Office for 8 years, and is a Professional Engineer (Mechanical) as well as having attained IAM Certification.  Nova Scotia Power's AM team has been the recipient of a number of awards including a 2019 Game Changer Award (Connected Plant Conference), and a 2018 GE Digital Innovator Award.  
Kyle Smith, Supervisor, Maintenance and Reliability, Hydro Ottawa
More information to come
Ehsan Abbasi, Ph.D., P.Eng, SMIEEE, Senior Reliability Engineer, Lifecycle Maintenance Engineering, AltaLink
More information to come
When
September 28th, 2021 4:00 PM to 5:00 PM