CAMA Program Receives Recognition from WPiAM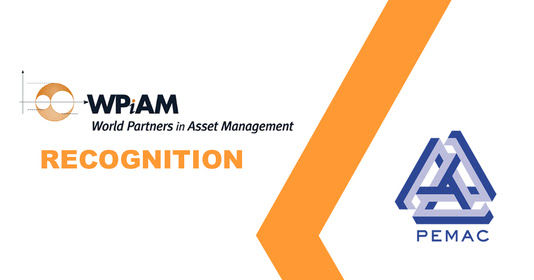 Maintaining High Standards in Education
The PEMAC team has been hard at work, and we are happy to announce one of our recent achievements.
The World Partners in Asset Management now recognises "Becoming a Certified Asset Management Assessor" owned by PEMAC as providing course content that addresses the competencies provided ISBN978 0 9871799 5 1 GFMAM ISO55001 Auditor Assessor Specification.
This is testament PEMAC's commitment to setting a high standard in asset management knowledge and education, in Canada and around the world. Are you looking to expand your asset management knowledge and elevate your career? Our next online offering of this newly recognised course will be starting May 5 to May 26, 2020.
Registration is now open, so be sure to register soon.
WPiAM is a worldwide partnership, established in late 2014, of national non-profit professional associations working together to enable individuals and organizations to develop, assess and recognize competence in Asset Management, for the benefit of their members and of the asset management community globally.