PEMAC Participates in IAMA Virtual Workshop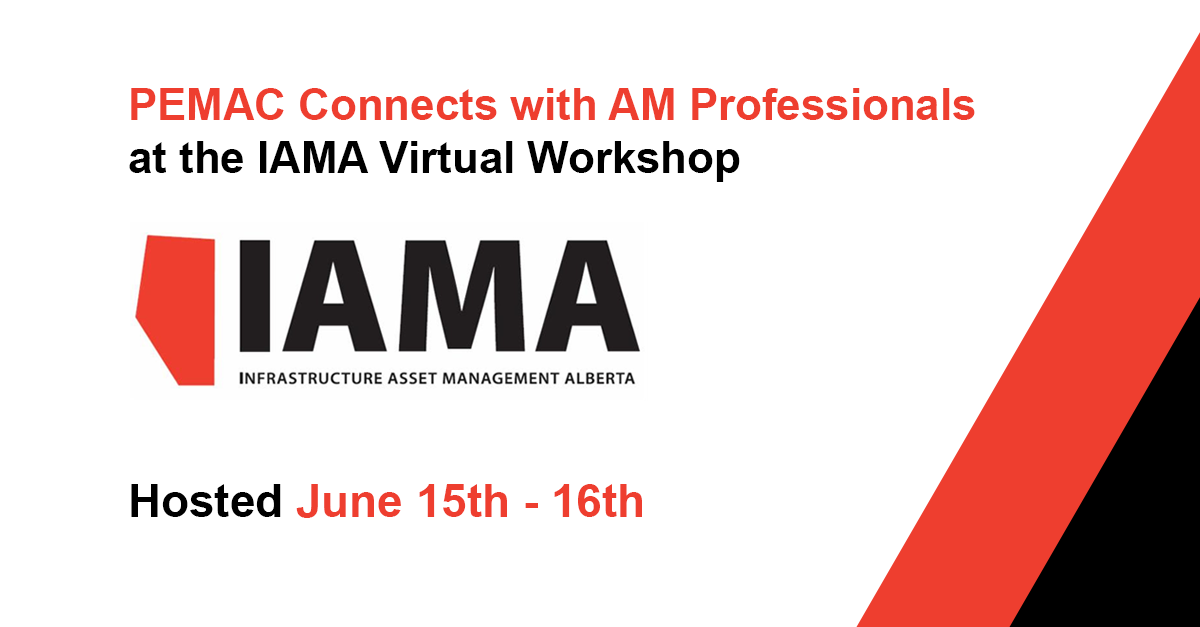 Infrastructure Asset Management Alberta (IAMA) hosted a virtual workshop on June 15 & 16 with practitioners from across Alberta who represent the greater community of organizations engaged in infrastructure asset management.
The two-day online workshop featured speakers from a variety of organizations sharing their asset management journeys, tips for building climate resilience with asset management, as well as grant updates and training opportunities available to build capacity in asset management.
Rob Lash, Director, PEMAC Board of Directors, and Nicolle Guillen, Education Manager at PEMAC Asset Management Association, were on hand to present about PEMAC and the Asset Management Professional (AMP) program.
For more information and to view the presentations click here.