PEMAC Participates in 2023 FCM Asset Management Collaboration Workshop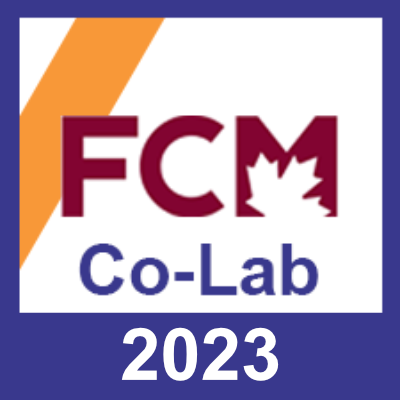 PEMAC was proud to once again participate, in the annual Asset Management Collaboration Workshop hosted by the Municipal Asset Management Program (MAMP), an initiative funded by the Government of Canada and delivered by the Federation of Canadian Municipalities. The 5th annual workshop was held in Ottawa, with over 60 representing partners and technical committee members from across Canada.
The three-day online workshop enabled collaboration and the sharing of knowledge among organizations and individuals that are working to build municipal asset management capacity in Canada. More than 1200 municipalities across Canada have benefited from a variety of initiatives under MAMP.
The event kicked off on Monday, February 17 with welcoming remarks from FCM representatives and the Mayor of the Village of Kaslo and Regional District of Central Kootenay, Suzan Hewat. Later in the day, Nicolle Guillen, PEMAC Education and Professional Development Manager, participated on a panel focused on "Partner Projects and the Learning Continuum". Nicolle along with fellow panelists, shared how training delivered under the MAMP funding has had a significant impact on local governments seeking to improve their AM practices. Offering stackable learning activities, partners delivery training activities can provide a flexible learning paths for participants, meeting them where they are on their learning journey. Nicolle shared how PEMAC is delivering the AMP program for municipal cohorts, with access to the full six course programs, or a subset of the courses throughout the fourth MAMP program delivery, providing options for participants as they learn together in cross-functional teams.

Monday afternoon attendees participated in a boots on the ground tour of asset management in action around Ottawa. The first stop on the tour was at the one of the City of Ottawa's Wastewater collection systems that had recently undergone an upgrade to better protect the environment. The next stop on the tour was at AMPED Sports Lab and Ice Complex, a first of it's kind facility in Canada that has net zero carbon footprint.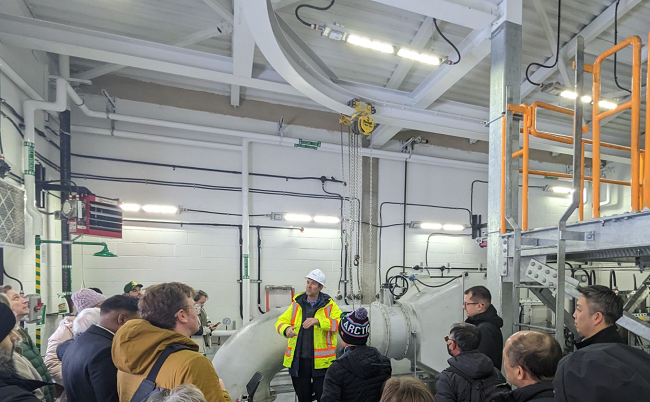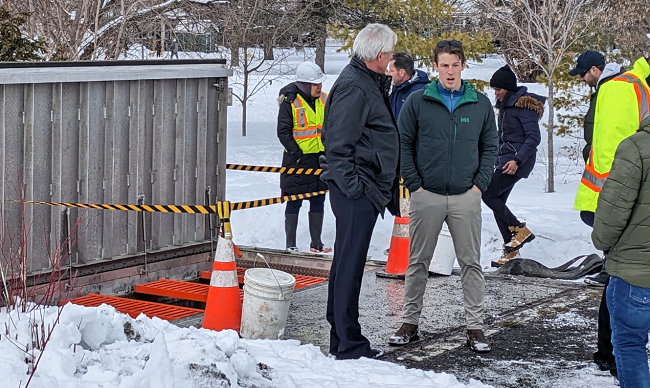 The collaboration and networking continued Tuesday with a roundtable focused on "Building Resilience for Municipalities across Canada: Climate Adaptation", a group of presentations focus on "Natural Assets: Building Capacity, Inventories, and Standards", as well as a keynote presentation by Louise Reid speaking "Leadership and Culture".
Rob Lash, Director, PEMAC Board of Directors, was pleased to be on hand to share more details with participants about PEMAC's latest MAMP project on Asset Master Data. He shared how working with Toronto Metropolitan University (TMU) that PEMAC volunteer Subject Matter "Experienced" practitioners are designing a new course, along with a whitepaper and case study that will focus on the leveraging asset master data for MRO readiness, establishing effective and efficient Asset Master Data and Information interoperability practices between lifecycle stages, municipalities' will increase their capacity to reduce overall lifecycle costs. The course will be delivered in late Spring 2023.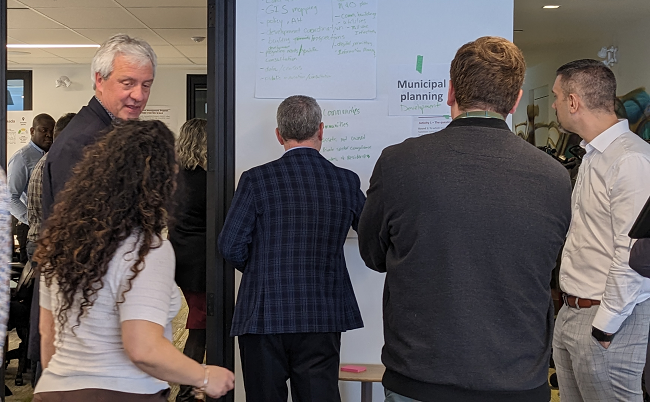 The final day on Wednesday started with a presentation on "AM Competencies for Climate Change" that encouraged discussions about how asset management competencies can help municipalities prepare, protect and enhance services under a wide range of operating conditions. Other activities focused on "Effective Training Enhanced Through Collaboration". The day ended with lunch and a wrap up of the Collaboration workshop, as participants set off to travel back home around Canada.
PEMAC is grateful for the opportunity to participate in the workshop with the other MAMP partner organizations, members of MAMP's Technical Working Group and Program Steering Committee, members of the Canada Community-Building Fund (CCBF), as well as Provincial and Territorial Municipal Associations (PTA) and Infrastructure Canada representatives. A great week of learning, and tremendous collaboration that will continue well into the future.


This initiative is offered through the Municipal Asset Management Program, which is delivered by the Federation of Canadian Municipalities and funded by the Government of Canada.
Funding for the partner organizations' grants is provided by Municipal Asset Management Program (MAMP), an eight-year, $110 million initiative funded by the Government of Canada and delivered by the Federation of Canadian Municipalities. The program provides asset management training, funding and information sharing to enable municipalities to access the data needed to plan effectively.