PEMAC Celebrates International Volunteer Day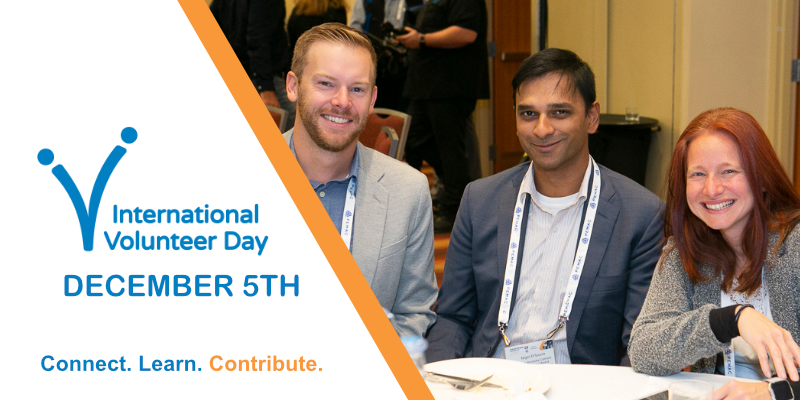 On International Volunteer Day, December 5th, 2022, PEMAC celebrates in solidarity with other volunteer-inclusive organizations around the world. The official UN 2022 campaign theme states, "This is not an era to stand alone but together, as one, in solidarity with each other."
The UN theme for 2022 has special relevance to PEMAC as this year, PEMAC took a major step to harness the existing volunteer culture at the association. By implementing a formal Volunteer Program, the association is better able to realize and advance maintenance, reliability and asset management to benefit the public by initiating a Volunteer Service Program. The PEMAC Board of Directors passed a policy statement on Volunteers that says,
PEMAC relies on volunteers in many areas of our organization; we value the time, talents, and passions volunteers contribute to the achieving of our mission, through leadership, projects, sustaining roles that ultimately serve the public. PEMAC engages skilled volunteers from diverse backgrounds to strengthen our capacity as an organization to meet the needs of the communities we are connected to. PEMAC is committed to creating a safe, and inclusive environment where the contributions of volunteers are recognized through an integrated human resources perspective. - PEMAC Board of Directors
We invite all Maintenance, Reliability and Asset Management professionals to connect, learn and contribute with PEMAC.
PEMAC's volunteers come together for so many reasons, not the least is to promote excellence and ultimately, serve the greater good by enhancing knowledge and best practices in critical infrastructure across Canada and the world. If you are not already, you could be part of this leading organization by becoming a member. Once you are a member, you can volunteer on PEMAC initiatives!
There are many ways to get involved, to make your mark on the Asset and Maintenance management landscape in Canada. You can work with experts, network with others in the field, and gain valuable experience too. By following the link below and scrolling down to the "Join Now" button and clicking on it, you can begin your volunteer journey and all its benefits