PEMAC Announces MainTrain 2023 Program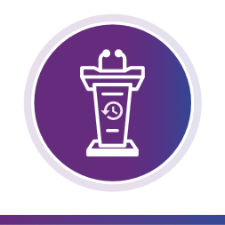 The MainTrain 2023 Maintenance, Reliability, and Asset Management Conference is thrilled to unveil its highly anticipated conference program, set to take place from September 11 to 13 at the esteemed Fairmont Winnipeg. The conference aims to bring together industry experts, thought leaders, and professionals from around the globe to explore the latest trends, advancements, and best practices in the field of maintenance, reliability, and asset management.
With a focus on innovation, knowledge sharing, and networking, MainTrain 2023 promises to be an unparalleled opportunity for attendees to gain valuable insights, forge meaningful connections, and stay at the forefront of their industry. This year's conference program boasts a diverse range of sessions, workshops, and interactive discussions, covering a wide array of topics that cater to professionals at all levels of their careers.
Highlights of the MainTrain 2023 program include:
1. Keynote Addresses by Prominent Industry Leaders: Attendees will have the privilege of hearing from distinguished industry experts who will share their insights and experiences, providing valuable perspectives on current and future challenges in maintenance, reliability, and asset management.
2. Comprehensive Workshops: Engaging and interactive workshops led by industry professionals will offer participants practical tools and strategies to enhance their skills and improve organizational performance.
3. Thought-Provoking Panel Discussions: Panels comprising experts from various sectors will delve into critical issues, emerging trends, and the impact of technological advancements on maintenance, reliability, and asset management practices.
4. Technical Presentations: Concurrent technical sessions will feature subject-matter experts delivering in-depth presentations on a wide range of topics, including predictive maintenance, risk management, asset optimization, and digital transformation.
5. Networking Opportunities: MainTrain 2023 will provide ample opportunities for networking, allowing attendees to connect with peers, exchange ideas, and establish mutually beneficial relationships with a global community of maintenance and asset management practitioners.
"Asset Management is an important activity whether you are in the public sector; a profit making organization of the not-for-profit sector. It is a discipline that covers a wide variety of functions and roles from front line staff to the boardroom. The Maintrain Program is covering a broad range of topics, with something for everyone involved in Asset management. It is rare that a conference of this quality comes to Manitoba, and I am excited to have the opportunity to connect with professionals from other organizations to learn how they have met their challenges."- Neil Abercrombie, member of the MainTrain Planning Committee.
The MainTrain 2023 conference will take place at the prestigious Fairmont Winnipeg, an iconic venue known for its elegance and exceptional service. Located in the heart of the city, attendees will have easy access to a range of amenities and attractions.
Registration for MainTrain 2023 is open, and early bird discounts are available until June 16th. For more information about the conference program, speakers, and registration, please visit the official conference website at: www.maintrain.ca.
For more information about PEMAC, the MainTrain Conference, and sponsorship opportunities available, visit www.pemac.org.
###
About MainTrain:
The MainTrain Maintenance, Reliability, and Asset Management Conference is an annual event organized by PEMAC Asset Management Association of Canada. The conference aims to foster knowledge exchange, professional development, and networking opportunities for individuals involved in maintenance, reliability, and asset management across various industries across the globe.
About PEMAC:
PEMAC is a national non-profit association providing global leadership, education and certification in world-class maintenance, reliability, and physical asset management practices. PEMAC improves member's professionalism, safety, performance, and recognition by providing training, research, networking, and a public voice for members and the profession. PEMAC is a member of the Global Forum on Maintenance and Asset Management (GFMAM), as well as a partner in World Partners in Asset Management (WPiAM). To learn more visit: www.pemac.org