Summer 2022 Issue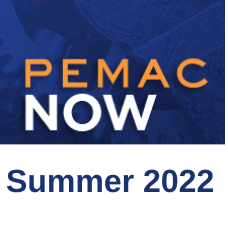 The latest edition of PEMAC Now is here! This issue of PEMAC's member magazine features insightful articles to learn and expand your knowledge and more exciting ways to connect, learn and contribute as a member of the Canadian leaders in asset management.
Some highlights of this issue include:
Thank you to all the members who were involved in putting this issue together. It couldn't have been done without you.
We hope you enjoy the edition of PEMAC Now, and that it inspires you to contribute to the next issue of the magazine.

Do you want to contribute to the next issue of PEMAC Now?
Contact the editorial committee at editor@pemac.org.