02 Asset Management Decision Making
Shared Learning Library
Shared Learning Library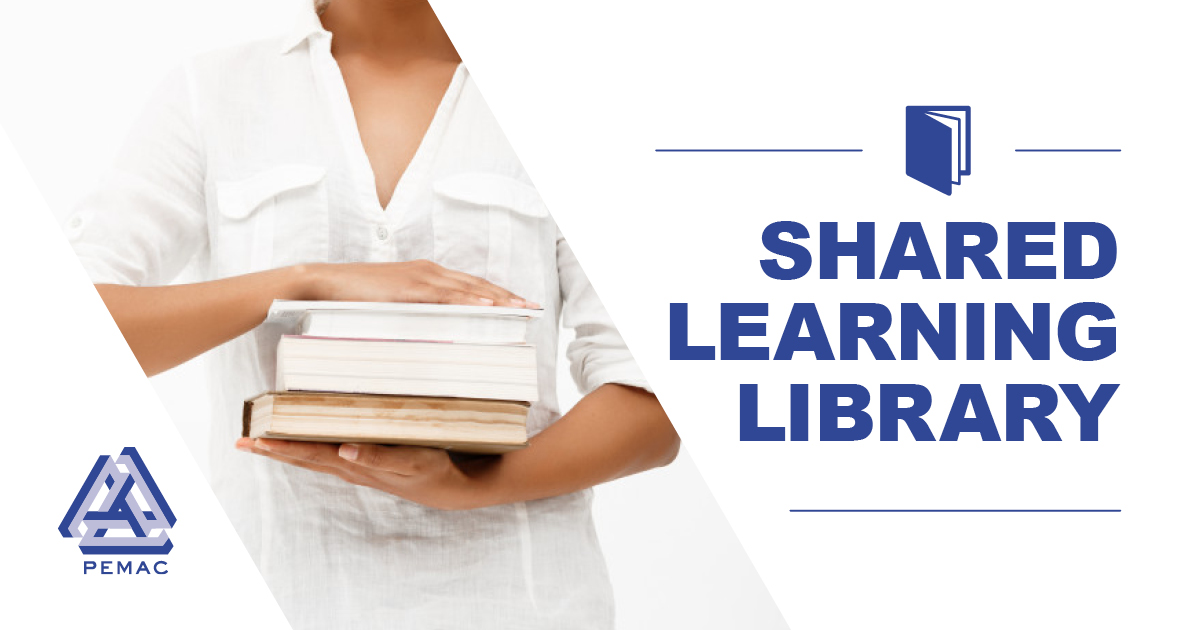 Welcome to PEMAC's Shared Learning Library, a growing body of community created knowledge, built up and maintained by the PEMAC member community. Explore a range of articles, presentations and webcasts covering a wide range of maintenance, reliability and asset management subject areas. You can even find presentations from past MainTrain conferences and PEMAC Lunch & Learn webcasts.
To easily find what you are looking for the content of the Shared Learning Library can be filtered by both Maintenance Management and Asset Management subject areas using the options in the menu to the left of the screen.
Displaying 1 - 5 of 5
Keynote: Recovery of Asset Management

'Pumping' Technology into our 'Sewage Pumping Stations'

BoK Content Type:

Presentation Slides

Presentation Paper

"Sustainability through reliability" — presented at the 2015 MainTrain Conference — focused on the rapid growth of passenger flow at Toronto Pearson Airport and how, due to this growth, we were experiencing a high number of plumbing drainage failures. We carried out an RCA on our system and came up with changes in how we would prevent drainage failures. The changes we made dealt with our plumbing design standards; food and beverage tenant fats; oil and organics recovery system; lease agreements; and maintenance practices. However, that was only the starting point. In this presentation, we'll discuss RCA conducted, the failures experienced, and the enhancements and improvements we made to make our system more reliable.

Democratizing Predictive Maintenance through the Industrial Internet of Things

BoK Content Type:

Presentation Slides

Presentation Paper

Original date:

Wednesday, February 28, 2018

With all the talk about big data and the IIoT, many are asking how can we use this in maintenance? The IIoT enables us to put sensors in any location where we might want to collect and analyze equipment condition and performance data. There are companies that offer predictive maintenance services, and some companies do this for themselves, in-house. Typically, it's the larger companies that can afford this, but democratization has meant this has become available to a much broader market. But there are hurdles to taking advantage of this sort of continuous monitoring program, even for your most critical equipment. One, it's expensive, whether you do it in-house or outsource. And two, there are data bottlenecks. Condition monitoring data comes is huge volumes and it's all time-sensitive. Even if you can afford it, you need a data handling network with a lot of capacity. In this workshop, we'll present a viable technical solution to the data bottleneck problem — based on a solution already proven in financial securities markets — that opens up these possibilities in the realm of plant continuous condition monitoring.

From Horseless Carriages to Cars – Disruptive Influencers and the Importance of Mindset Shift to Implement a Maintenance Management Strategy: A Case Study with JEFFBOAT

Original date:

Thursday, January 11, 2018

Jeffboat is a company with a long history. Originally named the Howard Steamboat Company, Jeffboat is America's largest inland ship builder and has been manufacturing ships for over 100 years. Jeffboat has built such famous ships as the Mississippi Queen, the General Jackson showboat and the Casino Aztar riverboat casino. Like most manufacturing firms, Jeffboat has an enormous amount of equipment stretched out over a shipyard that is over a mile in length that is needed to make its boats. Also like many old-line manufacturing firms, Jeffboat has both equipment and employees who have been there for several decades. Overall, because of the size of the shipyard and age of the equipment, Jeffboat's maintenance was used to working in reactive mode. There was no CMMS software in place and equipment was put into numerous Excel spreadsheets. In addition, it was often hit or miss whether the right parts were in the stores room and finding the right equipment often took maintenance technicians a significant amount of time. There was no Scheduler/Planner and maintenance procedures were done informally and based on need at that particular moment.When implementing a maintenance management strategy, a critical component is the resistance to change. Whether it is the introduction of new software or a complete overhaul of the maintenance function, the process of change represents disruptive technology (Christenson, …). According to Christenson, most changes are really improvements on something old and the old paradigms can be used. However, there are changes that organizations need to make that disrupt the dominant paradigm, rather than sustaining it. These are disruptive technologies and make the old things less important or obsolete. The problem with these disruptive changes is that people are still applying the old paradigms to the new realities. They are trying, in a sense, to understand the car as nothing more than a carriage without horses.

Reliability: Solving the Mystery and Breaking Paradigms

BoK Content Type:

Presentation Slides

Presentation Paper

Original date:

Tuesday, September 20, 2016

Reliability is a powerful concept that applied properly makes the difference between success and failure of installations, processes and systems; nevertheless, reliability does not need to be difficult, complex and overwhelming. Quite the opposite: reliability applications are more likely to succeed if they are easily understood by the different levels of the organization from trades to CEO. This is achieved by explaining reliability concepts easily understood by everyone within the organization.The general objective of the workshop is to provide theory and practical guidelines to the audience for identifying and addressing reliability issues that are impacting the productivity and profitability the assets they are responsible for.The workshop will provide basic knowledge and understanding regarding the tools and methodologies available within the reliability discipline, for the design, analysis and implementation of equipment strategies to systematically improve the performance of assets.At the end of the training the assistants will be able to:- Understand the current Reliability Engineering terminology- Understand and apply reliability concepts at all levels of the organization- Understand and overcome the typical reliability paradigms- Collect the adequate data and calculate basic maintenance and reliability Metrics- Understand the different reliability methodologies and the right application framework for each one- Combine different reliability methodologies to create an effective reliability program- Understand the role that Reliability Engineering plays within the Asset Management FrameworkThe workshop is specifically designed for current or future reliability engineers, maintenance supervisors and planners with maintenance, engineering and/or operations background that desire to be involved in improving reliability, availability and maintainability of assets through the application of modern reliability methodologies and tools.