02 Maintenance Program Mgmt
Shared Learning Library
Shared Learning Library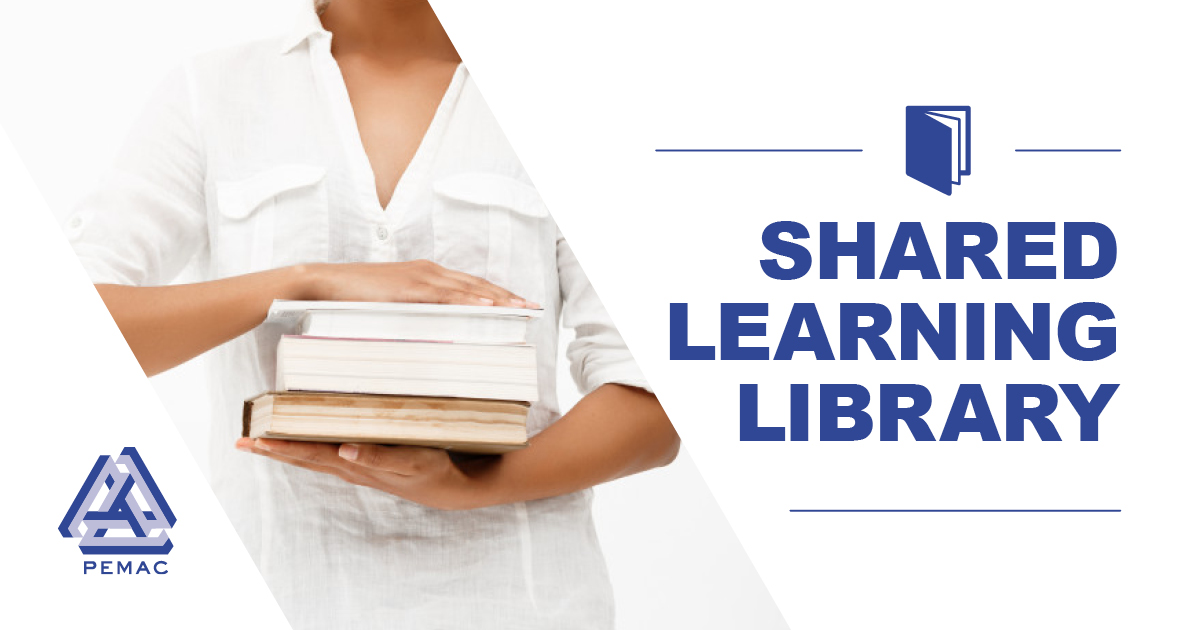 Welcome to PEMAC's Shared Learning Library, a growing body of community created knowledge, built up and maintained by the PEMAC member community. Explore a range of articles, presentations and webcasts covering a wide range of maintenance, reliability and asset management subject areas. You can even find presentations from past MainTrain conferences and PEMAC Lunch & Learn webcasts.
To easily find what you are looking for the content of the Shared Learning Library can be filtered by both Maintenance Management and Asset Management subject areas using the options in the menu to the left of the screen.
Displaying 1 - 5 of 5
Keynote: Recovery of Asset Management

Asset Management Excellence Journey at Irving Tissue

BoK Content Type:

Presentation Slides

Webcast

Presentation Paper

In 2010, a privately owned tissue-converting facility in New Brunswick (Irving Tissue) considered itself a well-oiled machine, being able to product 10 million cases of product annually—a huge leap forward from where it started in 1990, with 200,000 cases. The site was piloting a PMO on one of 12 production lines when a vision was pitched to the site leadership team: implementing PMO's activities and principles on each production line would allow the site to streamline its efforts and result in increased production, with a higher product quality and fewer injuries. This pitch aligned with several of the company's core values and allowed the leadership team to see there was still substantially more gains to be made at the facility that didn't necessarily require capital investment, but simply changes to work processes. While this plan didn't come to fruition, it aligned the leadership team to make reliability a focus rather than just production. This alignment paved the way for several reliability-centred improvement initiatives at the site. The cornerstone achievement of this shift toward reliability was the implementation of "Reliability Windows." This regular cleaning (two to three times weekly), inspection, and PM task-oriented activity shared between the operations and maintenance groups helped move asset care to a joint effort, rather than just being the responsibility of the maintenance department. This initiative has been a major contributor to the site being able to produce 15 million cases in 2020 (about a 50% increase from 2010—without any additional production lines). This has been a huge advancement in ROA. Originally presented at MainTrain September 09, 2020 Webcast presented November 24, 2020

Building the Business Case for Maintenance Improvement

While a host of factors influence profitability, maximizing your plant's production output potential is arguably one of the facility's greatest opportunities. An Asset Management, Reliability and Maintenance Strategic Plan can guide continuous improvement that's aligned with bottom-line performance expectations for managing assets and people. This presentation will provide a framework approach for establishing your strategic asset management & reliability plan and the associated business case. Delegates will gain a fundamental understanding of how to establish a baseline: "know where you are," define where you're going, who needs to be involved, how to measure the program's progress and results, and what elements are essential for success.

From Horseless Carriages to Cars – Disruptive Influencers and the Importance of Mindset Shift to Implement a Maintenance Management Strategy: A Case Study with JEFFBOAT

Original date:

Thursday, January 11, 2018

Jeffboat is a company with a long history. Originally named the Howard Steamboat Company, Jeffboat is America's largest inland ship builder and has been manufacturing ships for over 100 years. Jeffboat has built such famous ships as the Mississippi Queen, the General Jackson showboat and the Casino Aztar riverboat casino. Like most manufacturing firms, Jeffboat has an enormous amount of equipment stretched out over a shipyard that is over a mile in length that is needed to make its boats. Also like many old-line manufacturing firms, Jeffboat has both equipment and employees who have been there for several decades. Overall, because of the size of the shipyard and age of the equipment, Jeffboat's maintenance was used to working in reactive mode. There was no CMMS software in place and equipment was put into numerous Excel spreadsheets. In addition, it was often hit or miss whether the right parts were in the stores room and finding the right equipment often took maintenance technicians a significant amount of time. There was no Scheduler/Planner and maintenance procedures were done informally and based on need at that particular moment.When implementing a maintenance management strategy, a critical component is the resistance to change. Whether it is the introduction of new software or a complete overhaul of the maintenance function, the process of change represents disruptive technology (Christenson, …). According to Christenson, most changes are really improvements on something old and the old paradigms can be used. However, there are changes that organizations need to make that disrupt the dominant paradigm, rather than sustaining it. These are disruptive technologies and make the old things less important or obsolete. The problem with these disruptive changes is that people are still applying the old paradigms to the new realities. They are trying, in a sense, to understand the car as nothing more than a carriage without horses.

Uptime: Strategies for Excellence in Maintenance Management

Uptime describes the combination of activities that deliver fewer breakdowns, improved productive capacity, lower costs, and better environmental performance. The bestselling second edition of Uptime has been used as a textbook on maintenance management in several postsecondary institutions and by many companies as the model framework for their maintenance management programs.Following in the tradition of its bestselling predecessors, Uptime: Strategies for Excellence in Maintenance Management, Third Edition explains how to deal with increasingly complex technologies, such as mobile and cloud computing, to support maintenance departments and set the stage for compliance with international standards for asset management.This updated edition reflects a far broader and deeper wealth of experience and knowledge. In addition, it restructures its previous model of excellence slightly to align what must be done more closely with how to do it.The book provides a strategy for developing and executing improvement plans that work well with the new values prevalent in today's workforce. It also explains how you can use seemingly competing improvement tools to complement and enhance each other.This edition also highlights action you can take to compensate for the gradual loss of skills in the current workforce as "baby boomers" retire. This is the Text Book for Module 1 of the MMP Program. It is available through PEMAC, contact pd@pemac.org for information on ordering.