English
Shared Learning Library
Shared Learning Library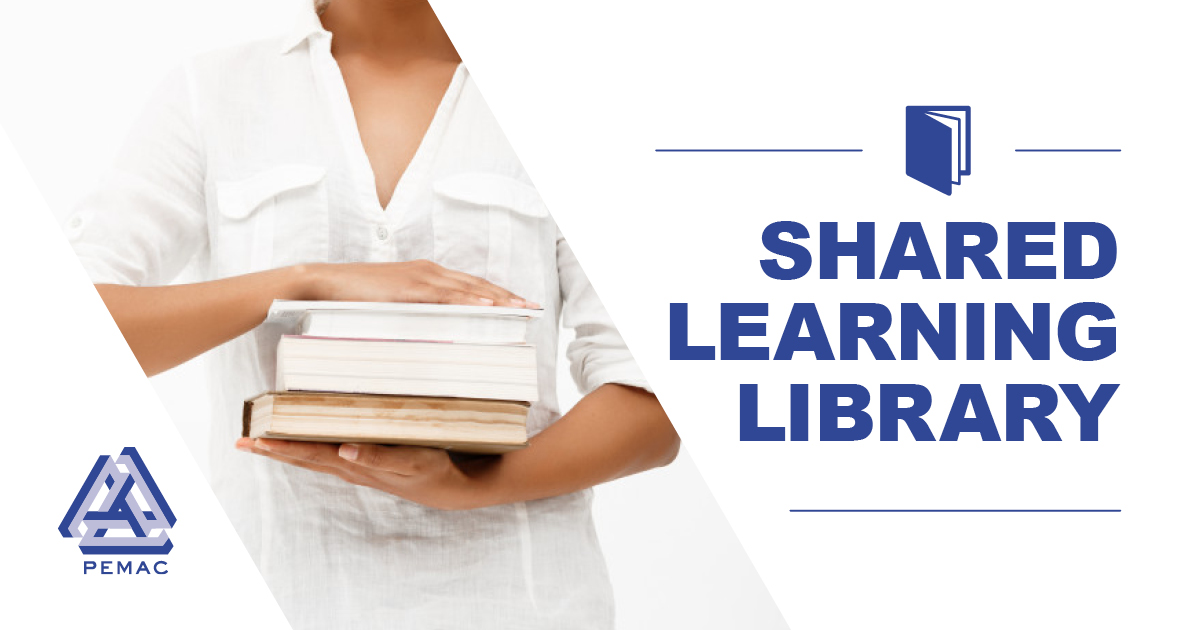 Welcome to PEMAC's Shared Learning Library, a growing body of community created knowledge, built up and maintained by the PEMAC member community. Explore a range of articles, presentations and webcasts covering a wide range of maintenance, reliability and asset management subject areas. You can even find presentations from past MainTrain conferences and PEMAC Lunch & Learn webcasts.
To easily find what you are looking for the content of the Shared Learning Library can be filtered by both Maintenance Management and Asset Management subject areas using the options in the menu to the left of the screen.
Displaying 1 - 13 of 13
Keynote: Recovery of Asset Management

Asset Management Excellence Journey at Irving Tissue

BoK Content Type:

Presentation Slides

Webcast

Presentation Paper

In 2010, a privately owned tissue-converting facility in New Brunswick (Irving Tissue) considered itself a well-oiled machine, being able to product 10 million cases of product annually—a huge leap forward from where it started in 1990, with 200,000 cases. The site was piloting a PMO on one of 12 production lines when a vision was pitched to the site leadership team: implementing PMO's activities and principles on each production line would allow the site to streamline its efforts and result in increased production, with a higher product quality and fewer injuries. This pitch aligned with several of the company's core values and allowed the leadership team to see there was still substantially more gains to be made at the facility that didn't necessarily require capital investment, but simply changes to work processes. While this plan didn't come to fruition, it aligned the leadership team to make reliability a focus rather than just production. This alignment paved the way for several reliability-centred improvement initiatives at the site. The cornerstone achievement of this shift toward reliability was the implementation of "Reliability Windows." This regular cleaning (two to three times weekly), inspection, and PM task-oriented activity shared between the operations and maintenance groups helped move asset care to a joint effort, rather than just being the responsibility of the maintenance department. This initiative has been a major contributor to the site being able to produce 15 million cases in 2020 (about a 50% increase from 2010—without any additional production lines). This has been a huge advancement in ROA. Originally presented at MainTrain September 09, 2020 Webcast presented November 24, 2020

Maintenance Excellence at St. Lawrence Seaway Management Corp.

BoK Content Type:

Presentation Slides

Video

Presentation Paper

This Project was established to review all facets of Maintenance within the St Lawrence Seaway Management Corporation (SLSMC) with a goal to improve productivity, maintaining a positive impact on maintenance staff moral and provide the same or increased equipment reliability. Maintenance Programs were reviewed for all major assets and analyzed using subject matter experts leveraging the FMECA (Failure Mode, Effects & Criticality Analysis) tool to determine areas of vulnerability within the assets ability to perform at the designed operational level Maintenance Processes were analyzed using some of the Lean Six Sigma and Work Measurement tools with focus on the six (6) steps of Work Management Cycle (Identify, Plan, Schedule, Assign, Execute and Learn) to get a better understanding of the problem areas and generate solutions to this issue backed by actual results. Work Organization main focus was to improve Supervisory awareness and availability in providing support to trades employees and conducting regular field audits to ensure accuracy and quality of task execution. Investigations and work process flow analysis are also planned for individual Trade Shops and Warehouse Facility Layouts to improve work space planning and component/part inventories. Change Management focus was on Vision Mapping, Stakeholder Analysis, Communication Planning and transition coordination of all improvements and changes that will affect the entire organization during the progression of each stage of the project. The findings of the project to date showed that there were a lot of excess maintenance tasks being performed on managed assets. The estimated labour times for task completion, travel and delay inefficiencies of work tasks being performed were excessive and daily performed tasks contained value and non-value activities over all process steps of the Work Management Cycle. All findings discovered and work that continuous to be performed at each stage of this project confirms that there is a lot of variability, inefficiencies and opportunities for improvements within all facets of the Maintenance within the Organization.

Case Studies on Maintenance Management and Reliability Improvement

BoK Content Type:

Presentation Slides

Presentation Paper

Even today, many organizations see maintenance as a necessary evil neglecting the importance it has toward attaining optimum business results. These organizations have maintenance managers, supervisors, and technicians who are responsible for the preservation of their physical assets. Upon talking to and sharing experience with many maintenance colleagues in various countries, I've learned that most maintenance supervisors and managers don't have a formal maintenance educational background, yet they must make important decisions regarding assets affecting their business's bottom line. We learn about maintenance the hard way, learning from equipment failures and guessing how to avoid them by applying what has resulted well in the past and what the equipment manufacturer tells us. When organizations realize they must do something about maintenance to improve their business bottom line, they're exposed to a lot of information about many tools boasting to offering what they need to do better. This presentation will showcase the results of various case studies performed by our consulting firm at crude oil pumping, pharmaceutical, and water treatment organizations located in North and South America. Several methodologies ranging from Uptime (Strategies for Excellence in Maintenance Management) to RCM-R, ACA, RCA, and even PdM were used to tackle situations at the strategic, tactic, and operational levels.

Demystifying Your R&M Pathway to Operational Success

BoK Content Type:

Presentation Slides

Presentation Paper

Metrics, best practices, more than 40 key elements to implement, challenges, and opportunities all combine to make a successful implementation difficult. Where do you start, and how do you know how to work on what matters? Once you understand how it's all related, you can focus on the vital few to leverage the maximum ROI. This presentation will clarify the importance of culture and employee engagement, along with other key plant floor performance indicators that will be clarified with data. We'll look at the current state of R&M; what's working and what's not; survival skills for the next decade; impacts of connected technologies (edge computing, big data, machine learning, AI, 3D printing, augmented reality); the importance of getting your data ready for what's coming next; and relationships between R&M and safety, people engagement, quality, throughput/uptime, and cost.

Building the Business Case for Maintenance Improvement

While a host of factors influence profitability, maximizing your plant's production output potential is arguably one of the facility's greatest opportunities. An Asset Management, Reliability and Maintenance Strategic Plan can guide continuous improvement that's aligned with bottom-line performance expectations for managing assets and people. This presentation will provide a framework approach for establishing your strategic asset management & reliability plan and the associated business case. Delegates will gain a fundamental understanding of how to establish a baseline: "know where you are," define where you're going, who needs to be involved, how to measure the program's progress and results, and what elements are essential for success.

From Horseless Carriages to Cars – Disruptive Influencers and the Importance of Mindset Shift to Implement a Maintenance Management Strategy: A Case Study with JEFFBOAT

Original date:

Thursday, January 11, 2018

Jeffboat is a company with a long history. Originally named the Howard Steamboat Company, Jeffboat is America's largest inland ship builder and has been manufacturing ships for over 100 years. Jeffboat has built such famous ships as the Mississippi Queen, the General Jackson showboat and the Casino Aztar riverboat casino. Like most manufacturing firms, Jeffboat has an enormous amount of equipment stretched out over a shipyard that is over a mile in length that is needed to make its boats. Also like many old-line manufacturing firms, Jeffboat has both equipment and employees who have been there for several decades. Overall, because of the size of the shipyard and age of the equipment, Jeffboat's maintenance was used to working in reactive mode. There was no CMMS software in place and equipment was put into numerous Excel spreadsheets. In addition, it was often hit or miss whether the right parts were in the stores room and finding the right equipment often took maintenance technicians a significant amount of time. There was no Scheduler/Planner and maintenance procedures were done informally and based on need at that particular moment.When implementing a maintenance management strategy, a critical component is the resistance to change. Whether it is the introduction of new software or a complete overhaul of the maintenance function, the process of change represents disruptive technology (Christenson, …). According to Christenson, most changes are really improvements on something old and the old paradigms can be used. However, there are changes that organizations need to make that disrupt the dominant paradigm, rather than sustaining it. These are disruptive technologies and make the old things less important or obsolete. The problem with these disruptive changes is that people are still applying the old paradigms to the new realities. They are trying, in a sense, to understand the car as nothing more than a carriage without horses.

Uptime: Strategies for Excellence in Maintenance Management

Uptime describes the combination of activities that deliver fewer breakdowns, improved productive capacity, lower costs, and better environmental performance. The bestselling second edition of Uptime has been used as a textbook on maintenance management in several postsecondary institutions and by many companies as the model framework for their maintenance management programs.Following in the tradition of its bestselling predecessors, Uptime: Strategies for Excellence in Maintenance Management, Third Edition explains how to deal with increasingly complex technologies, such as mobile and cloud computing, to support maintenance departments and set the stage for compliance with international standards for asset management.This updated edition reflects a far broader and deeper wealth of experience and knowledge. In addition, it restructures its previous model of excellence slightly to align what must be done more closely with how to do it.The book provides a strategy for developing and executing improvement plans that work well with the new values prevalent in today's workforce. It also explains how you can use seemingly competing improvement tools to complement and enhance each other.This edition also highlights action you can take to compensate for the gradual loss of skills in the current workforce as "baby boomers" retire. This is the Text Book for Module 1 of the MMP Program. It is available through PEMAC, contact pd@pemac.org for information on ordering.

Debunking Risk Resiliency by Implementing a Risk-Based Maintenance Strategy

BoK Content Type:

Presentation Slides

Presentation Paper

Due largely to the release of ISO55000x:2014 family of standards, Asset Management is gaining worldwide acceptance as a valid business practice for asset-intensive organizations. The challenge that organizations now face is how to operationalize the principles and move it from "being understood in theory" to being "the way that we work", to truly distill effective asset management practices and principles to the nooks and crannies of the organization. One key tenet of ISO55000x is the management of asset risk at all levels of asset interaction. On the other side, one area that has been struggling to understand asset management beyond maintenance management is the traditional Maintenance Department. This paper will capture the steps that Veolia North America is taking one of its Municipal Clients through to understand risk at the more granular levels and build risk resilience into its maintenance strategy.Yet for the average Maintenance Manager, the challenge of interpreting asset risk for the organization is still uncharted waters. There are several ways in which the traditional Maintenance Manager can understand the wide breadth of risks facing the asset, determine appropriate responses and communicate them to the appropriate stakeholders. In fact, one or more of these may already be in place in the organization but may not be seen as building risk resilience. This presentation will explore one methodology used by Veolia to develop an asset-centric, risk-based Maintenance Strategy at the City of Winnipeg's, Waste Water Treatment Plants using a Maintenance Management Maturity Assessment.The City of Winnipeg's Waste Water Department is at a very interesting juncture in its history, in that there are several major capital upgrades being undertaken, whilst the plants continue to run. The goal of the Maintenance Strategy is therefore two-fold. To maintain the existing levels of service at least whole life cost with risk balanced against the cost of meeting objectives, whilst ensuring that there is a plan to maximise maintenance for the future asset base to realise the benefit of the investment over the whole life of the assets. As a result, in 2016, in collaboration with its selected O&M improvement partner, Veolia North America, the City of Winnipeg's Waste Water Treatment Plants, went on a path of discovery. Two significant tools of investigation were employed: 1. An Asset Management Maturity Assessment was conducted and 2. The City participated in the National Waste Water Benchmarking Initiative (NWWBI) Maintenance Task Force Survey implemented by AECOM. The Asset Management Maturity Assessment examined 8 fundamental areas of Maintenance Management and outlined positions of excellence that the City hoped to achieve both at the 1-year and 3-year mark from the date of assessment with 2017 being Year 1. The NWWBI Maintenance Task Force Survey examined 42 granular yet, over-lapping areas of Maintenance Management, with 18 of them reporting significant gaps for the City's Waste Water Treatment Plants. The results of the two analyses were combined into eight (8) key Objectives and the underlying activities required to achieving them over the next three (3) years. These eight (8) Objectives are: 1. Implementation of Asset Condition Assessment Plan (ACAP) 2. Inventory Management Optimization Plan (IMOP) 3. Work Organization Improvement Plan (WOIP) 4. Implementation of Maintenance Quality Strategy (MQS) 5. Financial Capability Improvement Plan (FCIP) 6. Asset Registry Improvement Plan (ARIP) 7. Implementation of Document Management (DM) 8. Revision and Implementation of Asset Criticality Model (ACM)This presentation will examine the detailed plans for each objective, the inter-connectivity and alignment of the Objectives, the Road Map for the next 3 years, the processes for monitoring and continual improvement and the benefits of implementing this approach. Presented at MainTrain 2017

Implementing a Best Practices Preventative Maintenance Program

BoK Content Type:

Presentation Slides

Presentation Paper

Original date:

Wednesday, September 21, 2016

In an effort to increase equipment reliability and reduce unscheduled downtime, many organizations have taken the proactive step of implementing a Predictive Maintenance (PdM) Program. Unfortunately, only an estimated 20% of these initiatives actually achieve the anticipated results. This presentation will explore how to avoid the ten most common pitfalls substantially improves PdM results and provide participants with tools they need to implement a best practice preventative maintenance program.

Use of Qualitative Survey to Focus Quantitative Reliability Assessment

BoK Content Type:

Presentation Slides

Presentation Paper

Original date:

Wednesday, September 21, 2016

​Fully understanding the maintenance and reliability strengths and weaknesses within a facility can be a huge undertaking. Traditionally, a study to understand reliability is performed by either calculating, tracking, and comparing key performance indicators, or through a qualitative approach, observing compliance with best practices of maintenance and reliability activities to determine perceived strengths and weaknesses. Both approaches have downsides. In this session, participants will learn about a more effective and repeatable reliability assessment that includes a quantitative assessment using plant CMMS work history to develop trends, key performance indicators, and comparisons that will either validate or invalidate strengths and weaknesses as determined in a qualitative assessment with plant personnel. See how the ability to reliably gather and assess historical CMMS data will depend on determining a set of requirements or data signatures which can be used to validate strengths and weaknesses. Additionally, the quantitative cost information can be effectively used to justify projects, programs, and personnel required to improve maintenance and reliability activities. Learn how a reliability assessment can most efficiently and effectively be administered in this way; the use of a qualitative assessment to better focus a quantitative analysis provides the best combination of overall understanding from personnel with the accuracy and reliability of historical data.

Motor Management = Less Anxiety, More Tranquility

BoK Content Type:

Presentation Slides

Presentation Paper

Original date:

Tuesday, November 18, 2014

In today's climate of steadily increasing energy prices, poor control of motor efficiency has significant costs that are often "invisible" and uncontrolled. A motor management plan that has buy-in from all affected stakeholders will help realize the full value of your motor asset while saving energy, reducing downtime, lowering operating cost and lessening your "anxiety costs". In this session review the evolution of motor efficiency and discuss why operating cost needs to be the basis for selecting a new motor versus only the initial purchase price. Learn from cases that illustrate the significant benefits of higher efficiency motors and motor selection tools available.

If The Glove Fits: Lessons Learned from Applying Best Practices

BoK Content Type:

Presentation Slides

Presentation Paper

Original date:

Tuesday, September 29, 2015

In 2011, Cameco's Port Hope conversion facility embarked on a journey towards reliability excellence. In doing so it attempted to adopt many best practices only to find out that not all practices could work right away, or as designed, or even at all. Lessons learned covering a number of areas such as materials management, work management, and plant performance measurement will be shared and discussed.