07 Human Resource Management
Shared Learning Library
Shared Learning Library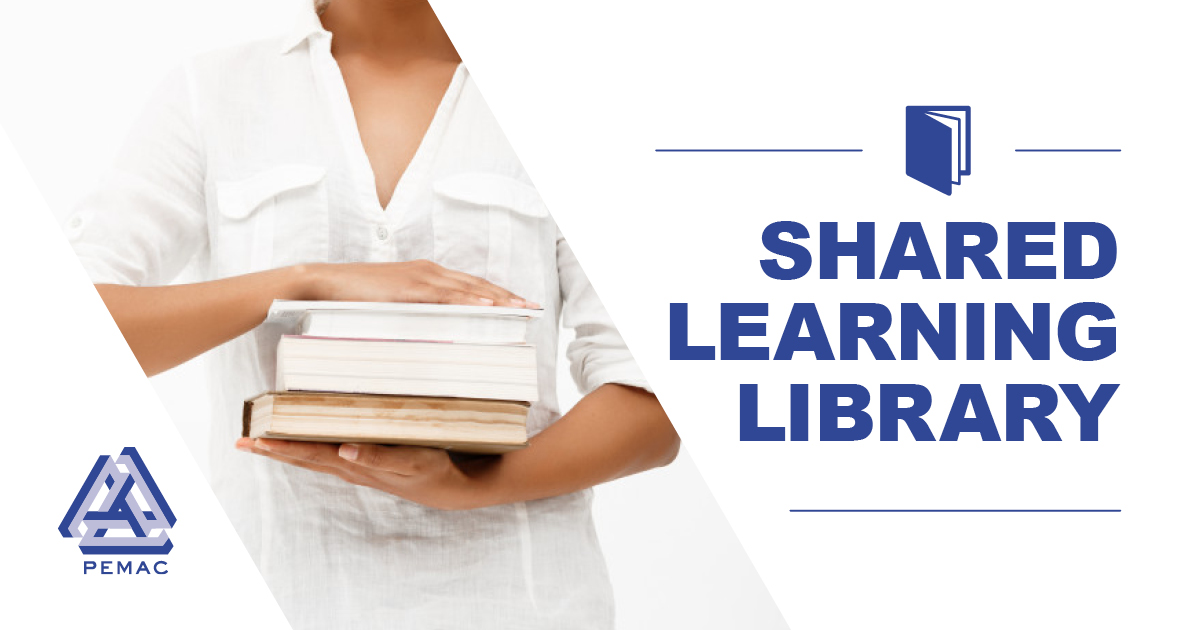 Welcome to PEMAC's Shared Learning Library, a growing body of community created knowledge, built up and maintained by the PEMAC member community. Explore a range of articles, presentations and webcasts covering a wide range of maintenance, reliability and asset management subject areas. You can even find presentations from past MainTrain conferences and PEMAC Lunch & Learn webcasts.
To easily find what you are looking for the content of the Shared Learning Library can be filtered by both Maintenance Management and Asset Management subject areas using the options in the menu to the left of the screen.
Displaying 1 - 6 of 6
Keynote: Recovery of Asset Management

Case Study: Asset Integrity Program Rollout and Training – Lessons Learned

BoK Content Type:

Presentation Slides

Video

Presentation Paper

We're currently rolling out an Asset Integrity Management System (AIMS) across our terminal network, which consists of nine terminals across Canada and the U.S. We're publishing 27 new standards as part of this initiative that cover a variety of topics such as risk assessment, inspection planning, recordkeeping, data management, and relevant codes, standards, and regulations. This presentation will focus on the training and rollout of this program and will highlight some of the lessons learned. Some of the challenges include providing training to a group that spans a large geographical area, having a wide variety of stakeholders who require different levels of knowledge about the program (operations, project management, document control, contractors, management), and ensuring training is effective and leads to a smooth adoption of the changes that come with the new standards. Some of the topics we'll cover include using the ADKAR model of change management to evaluate how effective your training will be; awareness of the need to change; desire to support and participate in the change; knowledge of how to change; ability to implement required skills and behaviours; reinforcement to sustain the change; tailoring presentations to specific groups; creating short and long versions of modules—building blocks for presentations; tailoring presentations to each group based on required knowledge; having a one-hour "crash course" presentation to give a quick overview to certain groups (upper management, those not directly impacted by standards); giving several opportunities for questions to ensure any potential issues are identified early (standard review, training, pre-publishing); and some tips on encouraging engagement: examples and exercises (real world), visual aids (flowcharts, photos, graphics over text), handouts (quick reference guide, poster, contact sheet, acronym list), and summaries (standard review sheets, single-page overviews).

Establishing a Governance Model to support AM Development

BoK Content Type:

Presentation Slides

Webcast

Presentation Paper

Original date:

Thursday, December 13, 2018

The structural configuration of an organizational design is the way work is divided and how it achieves co-ordination among its various work activities around the assets' lifecycles. An organizational design structure resolves two basic tasks to get work done: dividing up the work into logical units, which enables performance management, and ensuring the work gets done by providing the co-ordination and control of work. In this webcast we'll look at four models and discuss their advantages and disadvantages and present suitable information on typical roles and responsibilities that will be reflective of the selected model. The goal of asset management (AM) is to ensure that an organization's staff is always working on the right activities at the right time, for the right reason, and for right cost. The AM governance model is intended to ensure there is effective collaboration and co-ordination to make this happen around all business processes. With the right AM governance model, overall AM program development can be expedited and new ways of working can be quickly integrated into the organization's AM culture. We'll provide the actual results from a number of case studies to demonstrate the value of designing and implementing the most appropriate AM governance model for your organization.

An Open Letter to Our Future Senior Leaders

Dear Future Leader: You are quite bright and very ambitious. You have as much of your career ahead of you than behind you. You have goals to eventually advance into an executive position. You aren't in Finance or Human Resources, which is unfortunate because the skills and practices required in those disciplines are tried and true. No, your road in operations and asset management is less traveled; where the skills and practices are less certain and the landscape is changing at breakneck speed. I present to you some advice to aid you in your journey. I offer this because as seasoned asset management practitioner I've developed certain expectations of my senior leaders to drive the most value out of our assets. I've seen things good and bad. I've learned where value is most often leaked across the asset life cycle and the practices to stop the value leakage. Here are the competencies you will need to develop to assure you add value to your company and be successful in your current and future leadership roles.Sincerely, Paul Daoust, Asset Management Professional

From Horseless Carriages to Cars – Disruptive Influencers and the Importance of Mindset Shift to Implement a Maintenance Management Strategy: A Case Study with JEFFBOAT

Original date:

Thursday, January 11, 2018

Jeffboat is a company with a long history. Originally named the Howard Steamboat Company, Jeffboat is America's largest inland ship builder and has been manufacturing ships for over 100 years. Jeffboat has built such famous ships as the Mississippi Queen, the General Jackson showboat and the Casino Aztar riverboat casino. Like most manufacturing firms, Jeffboat has an enormous amount of equipment stretched out over a shipyard that is over a mile in length that is needed to make its boats. Also like many old-line manufacturing firms, Jeffboat has both equipment and employees who have been there for several decades. Overall, because of the size of the shipyard and age of the equipment, Jeffboat's maintenance was used to working in reactive mode. There was no CMMS software in place and equipment was put into numerous Excel spreadsheets. In addition, it was often hit or miss whether the right parts were in the stores room and finding the right equipment often took maintenance technicians a significant amount of time. There was no Scheduler/Planner and maintenance procedures were done informally and based on need at that particular moment.When implementing a maintenance management strategy, a critical component is the resistance to change. Whether it is the introduction of new software or a complete overhaul of the maintenance function, the process of change represents disruptive technology (Christenson, …). According to Christenson, most changes are really improvements on something old and the old paradigms can be used. However, there are changes that organizations need to make that disrupt the dominant paradigm, rather than sustaining it. These are disruptive technologies and make the old things less important or obsolete. The problem with these disruptive changes is that people are still applying the old paradigms to the new realities. They are trying, in a sense, to understand the car as nothing more than a carriage without horses.

Teaching Old Dogs New Tricks: Supervisory Leadership Transformation Case Studies

BoK Content Type:

Presentation Slides

Presentation Paper

Original date:

Wednesday, September 21, 2016

Most front line lead hands or supervisors are appointed to their positions because they are good at their jobs. But how often do they get management training to work effectively with people and build their teams? This presentation highlights five companies who invested in front line supervisor in-person leadership training to work effectively with diverse workforces. It describes their struggles, successes and explains what works to transform "good workers" into "inspired, confident team leaders".