3.0 Asset Strategy Management General
Shared Learning Library
Shared Learning Library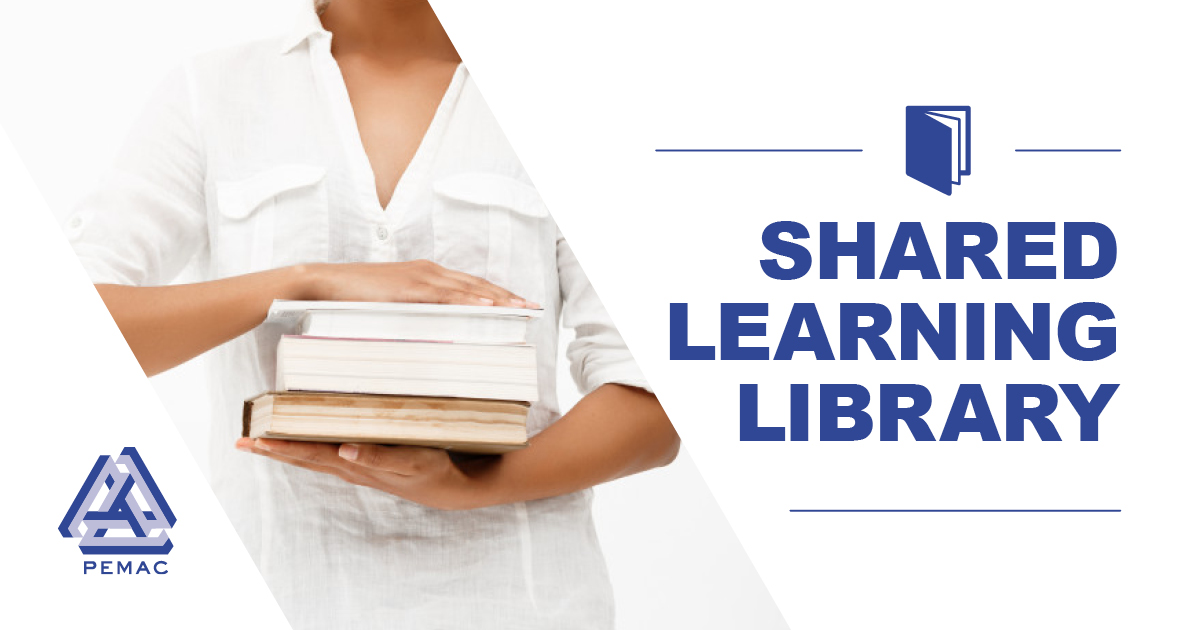 Welcome to PEMAC's Shared Learning Library, a growing body of community created knowledge, built up and maintained by the PEMAC member community. Explore a range of articles, presentations and webcasts covering a wide range of maintenance, reliability and asset management subject areas. You can even find presentations from past MainTrain conferences and PEMAC Lunch & Learn webcasts.
To easily find what you are looking for the content of the Shared Learning Library can be filtered by both Maintenance Management and Asset Management subject areas using the options in the menu to the left of the screen.
Displaying 1 - 6 of 6
How to Set a Winning Reliability Strategy

BoK Content Type:

Presentation Slides

Webcast

Asset Management is NOT Just Maintenance & Reliability.

How does your organization differentiate between asset management, and maintenance and reliability?

Journey to Reliability Excellence - The Story of Cameco's Port Hope Conversion Facility 2010-2016

Original date:

Wednesday, August 1, 2018

2012 PEM Magazine Maintenance Awardo Plant Engineering & Maintenance magazineo Best use of Technology/Maintenance Innovation categoryo Production Loss Tracing systemo Published March/April 2013 edition of PEM magazine

Aperçu de la gestion de l'actif véhiculaire - 26 mars 2019

BoK Content Type:

Presentation Slides

Webcast

-Introduction a la gestion d'actifs véhiculaires-Processus intégré de la gestion d'un parc d'actifs véhiculaires-L'analyse du cycle de vie financier-Performance de l'actif-Questions et conclusions

Establishing a Governance Model to support AM Development

BoK Content Type:

Presentation Slides

Webcast

Presentation Paper

Original date:

Thursday, December 13, 2018

The structural configuration of an organizational design is the way work is divided and how it achieves co-ordination among its various work activities around the assets' lifecycles. An organizational design structure resolves two basic tasks to get work done: dividing up the work into logical units, which enables performance management, and ensuring the work gets done by providing the co-ordination and control of work. In this webcast we'll look at four models and discuss their advantages and disadvantages and present suitable information on typical roles and responsibilities that will be reflective of the selected model. The goal of asset management (AM) is to ensure that an organization's staff is always working on the right activities at the right time, for the right reason, and for right cost. The AM governance model is intended to ensure there is effective collaboration and co-ordination to make this happen around all business processes. With the right AM governance model, overall AM program development can be expedited and new ways of working can be quickly integrated into the organization's AM culture. We'll provide the actual results from a number of case studies to demonstrate the value of designing and implementing the most appropriate AM governance model for your organization.

Reliability Centered Maintenance Re-Engineered RCM-R(r) - An Introduction

BoK Content Type:

Presentation Slides

Webcast

Presentation Paper

Reliability Centered Maintenance – Reengineered, provides an optimized approach to a well established and highly successful method used for determining failure management policies for physical assets. It makes the original method that was developed to enhance flight safety, far more useful in a broad range of industries where asset criticality ranges from high to low. RCM-R® is focused on the science of failures and what must be done to enable long term sustainably reliable operations. If used correctly, RCM-R® is the first step in delivering fewer breakdowns, more productive capacity, lower costs, safer operations and improved environmental performance. Maintenance has a huge impact on most businesses whether its presence is felt or not. RCM-R® ensures that the right work is done to guarantee there are as few nasty surprises as possible that can harm the business in any way. RCM-R® addresses the shortfalls of RCM that have inhibited its broad acceptance in industry. Little new work has been done in the field of RCM since the 1990's, yet demand for such a method, better adapted to industrial applications is higher than ever and growing. Demographics and ever more complex systems are driving a need to be more efficient in our use of skilled maintenance resources while ensuring first time success – greater effectiveness is needed. RCM-R® was developed to leverage on RCM's original success at delivering that effectiveness while addressing the concerns of the industrial market. RCM-R® addresses the RCM method and shortfalls in its application. It modifies the method to consider asset and even failure mode criticality so that rigor is applied only where it is truly needed. It removes (within reason) the sources of concern about RCM being overly rigorous and too labor intensive without compromising on its ability to deliver a tailored failure management program for physical assets sensitive to their operational context and application. RCM-R® also provides its practitioners with standard based guidance for determining meaningful failure modes and causes facilitating their analysis for optimum outcome. It places RCM into the Asset Management spectrum strengthening the original method by introducing International Standard based risk management methods for assessing failure risks formally. RCM-R® employs quantitative reliability methods tailoring evidence based decision making whenever historical failure data is available.