Registration
Connect | Learn | Contribute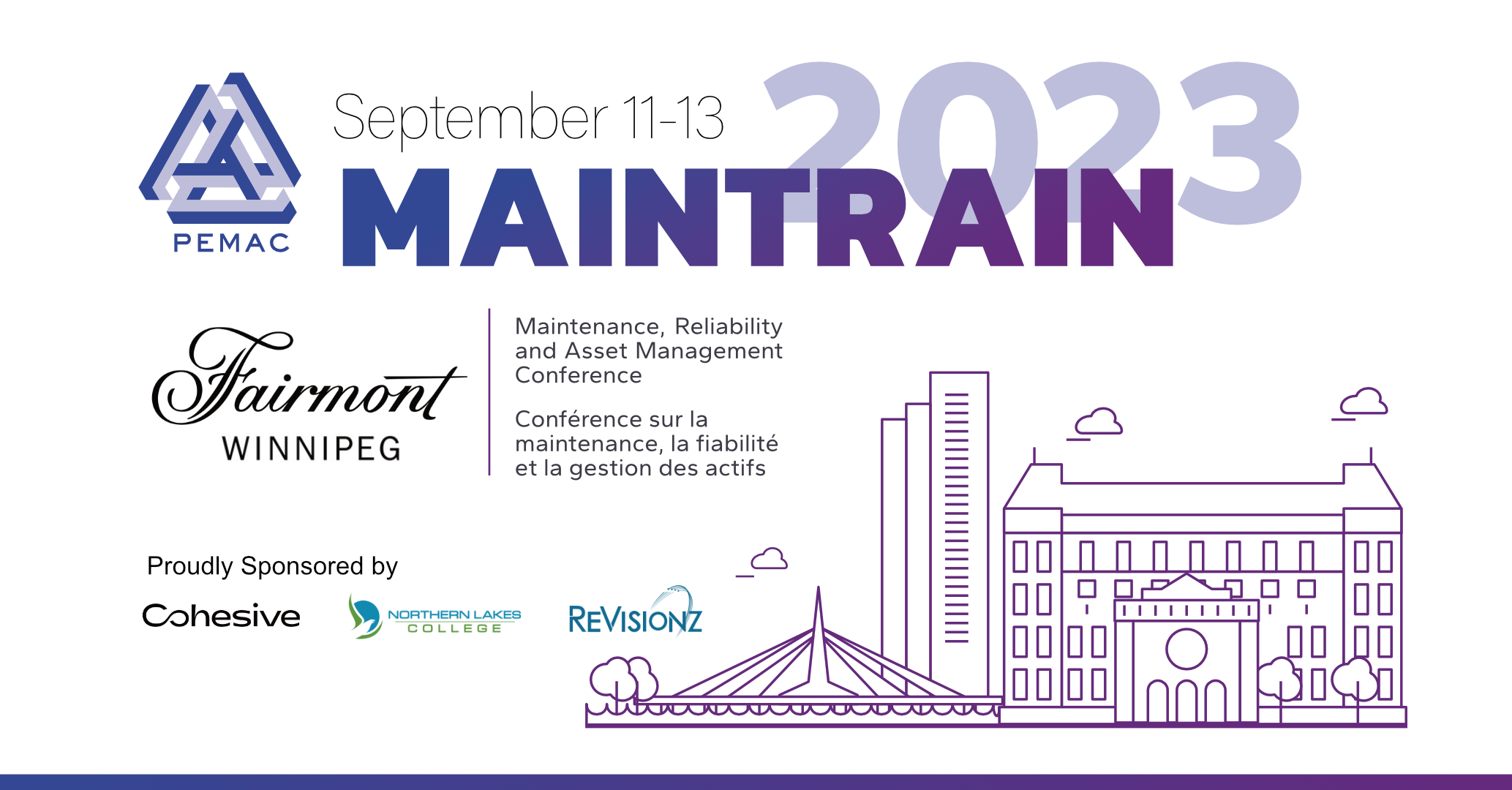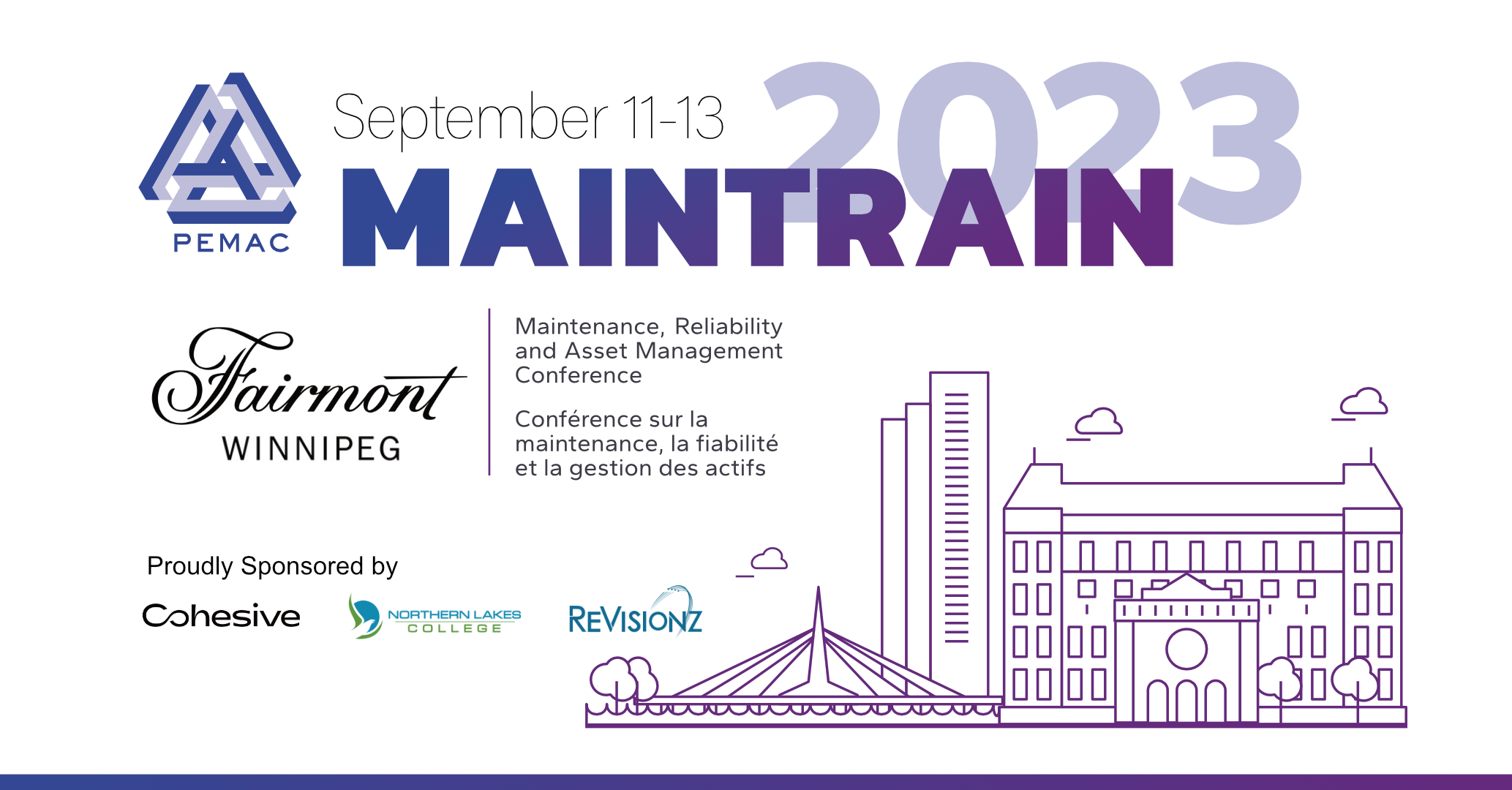 Canada's largest annual maintenance and physical asset management conference exhibition and networking event, MainTrain gathers leading experts, practitioners and professionals from across Canada and around the world to share their insights and strategies that support professionals and their organizations. We look forward to seeing you in September!
*Email events@pemac.org with proof of enrolment to get your discount code
** A member is any individual or employee of a allied or corporate member. If you are not an individual member, email events@pemac.org to receive your discount code.
Registering a group and/or require one invoice? Download the form and email to admin@pemac.org. Please ensure you fill out all of the information.
Additional add on courses at in-person MainTrain
Separate registration required AFTER you have registered for MainTrain.
PEMAC Memberships
PEMAC Memberships are $165 / year (calendar based Sept 1 - Aug 31) + tax based on your residence. If you are not already a member, the option to purchase a prorated membership (expiring in August 31, 2023) will be presented as you go through the conference registration process.
The option to register for the pre-conference events is also included in the registration process.
Cancelation Policy
If you need to cancel for any reason, please advise us of your situation and preference from the options below as early as possible. Cancelations made more than 16 days prior to the event will receive a refund less $125 administration fee. No refunds are available after 16 days before the event.
Option 1: Switch your registration to online attendance
-or-
Option 2: Request a refund
Code of Conduct
Registration implies agreement to follow the PEMAC Event Code of Conduct. Click here to download.
Connect with us on Social Media

@MainTrainPEMAC

@PEMACexec

PEMAC Asset Management Association of Canada

PEMAC Asset Management Association of Canada