BCIT MMP Fall Schedule Available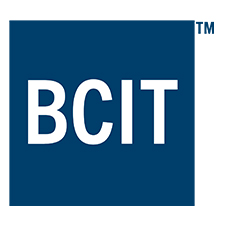 British Columbia Institute of Technology, Burnaby Campus has released its Fall 2023 Maintenance Management Professional (MMP) program schedule. All of these courses are delivered live online. The MMP certificate program focuses on the tools, techniques, strategies, and skills necessary to effectively manage a business's existing physical assets. Graduates have the knowledge and skills to drive improvements in uptime, production capacity, equipment reliability, safety, environmental compliance, the economic life of assets, return on investment, and effective communication between departments.
Thinking of starting the program? Or do you want to continue your learning? Be sure to sign up now for one of these modules offered at BCIT:
| | |
| --- | --- |
| Modules | Dates |
| Module 1: An Integrated Strategy for Maintenance Management | Thur Sep 14 - Oct 12 |
| Module 2: Production & Operations Management | Wed Sep 20 - Nov 22 |
| Module 5: Developing & Implementing Maintenance Tactics | Tue Sep 12 - Nov 14 |
| Module 8: Capstone Project | Mon Sep 11 - Dec 04 |
​Notes:
Schedule subject to change. Please confirm directly with the teaching institution for the most current information.
The only pre-requisite for Modules 2 through 7 is Module 1, and they each can be taken in any order. Module 8 must be completed last. For more information about the MMP Certificate Program click here.
Click here for more details about BCIT's MMP schedule. For complete details on the MMP program offerings at BCIT click here or contact Brent Dunn at (604) 432-8755 or email brent_dunn@bcit.ca.