MainTrain 2020 Online Conference Schedule Announced
With MainTrain shifting to a digital conference, the leading maintenance, asset management, and reliability experts, and practitioners, from across Canada and the world will gather together online to share their insights and strategies that support professionals and their organizations.
The change to an online platform provides many ways for delegates, speakers and sponsors to connect, learn and contribute. The conference schedule was recently announced and includes a diverse set of insightful, experience-based presentations from active maintenance, asset management and reliability practitioners.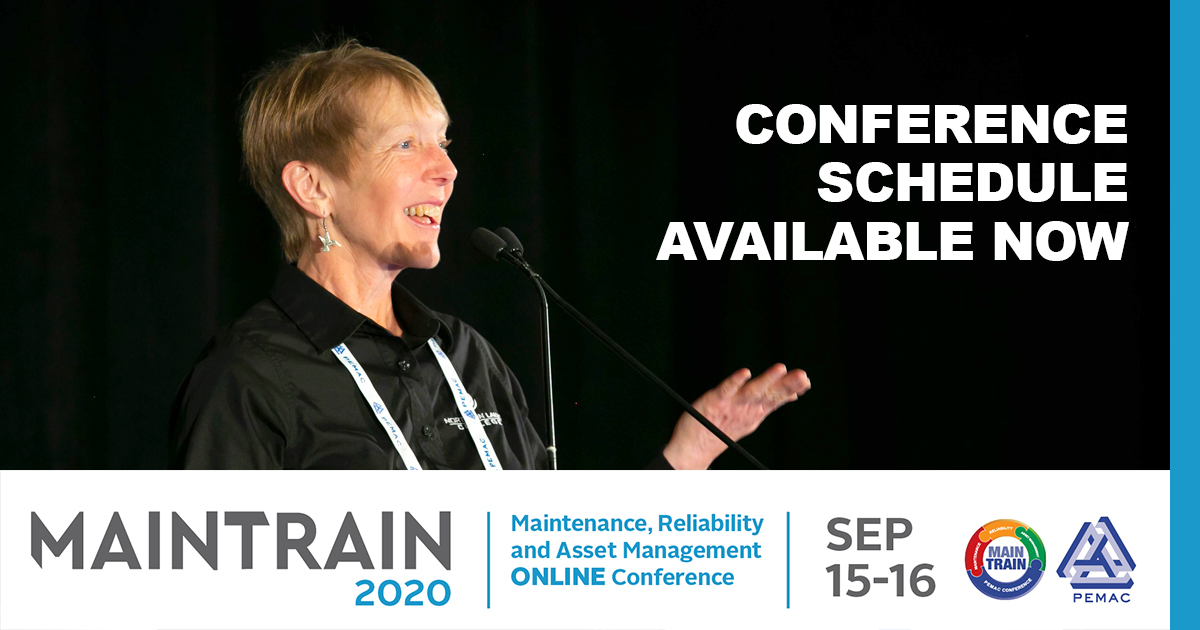 Interactive breaks and organized networking sessions are scheduled to provide delegates multiple opportunities to discuss their challenges, celebrate their triumphs and share their knowledge with fellow practitioners.
Shifting to an online platform provides the advantage of having all of MainTrain's presentations recorded, providing delegates with flexibility in how they enjoy the MainTrain Conference. Worried about wanting to attend two presentations at the same time? Not a problem at MainTrain as all delegates will have access to recordings of the conference presentations for two months after the completion of the MainTrain Conference.
Registration is currently open with special pricing for a limited time.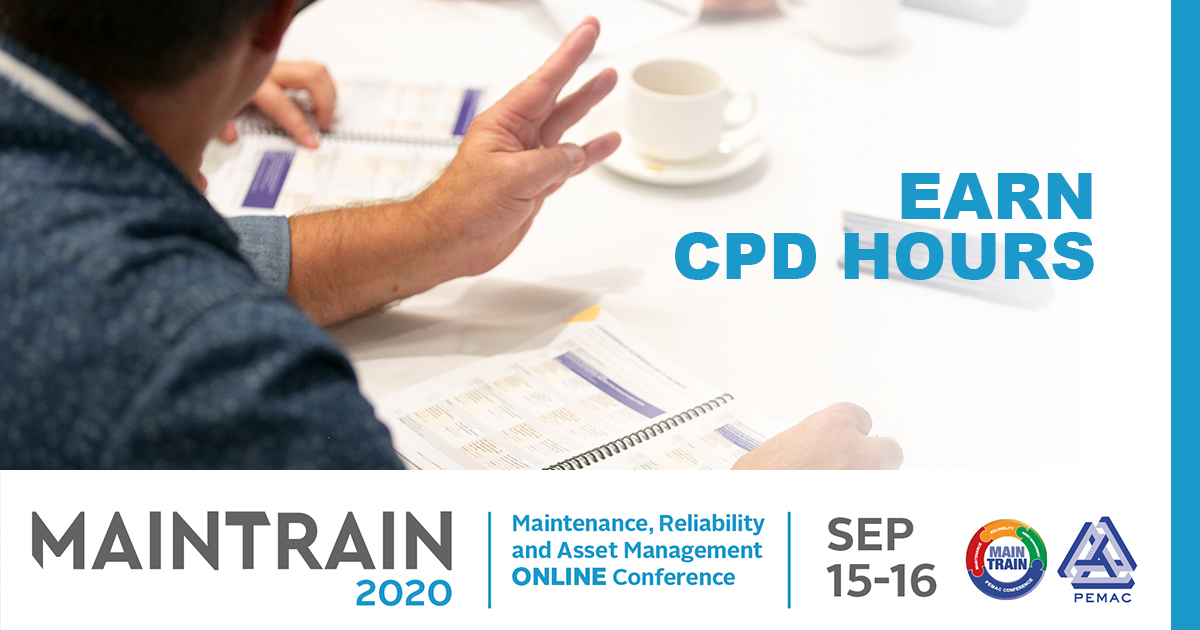 Delegates and speakers have the opportunity to collect Continuing Professional Development Hours. To take advantage of this you must be registered and attend individually with your own name and email address to receive credits.
Join us from your office, or the comfort of your home Tuesday - Wednesday, September 15-16th, 2020.
Register now for MainTrain 2020
For questions contact us here: events@pemac.org
Follow MainTrain on Twitter for updates.