2020 Sponsors & Exhibitors
Gold
Northern Lakes College is a vibrant institution offering quality and timely programming through our unique NLC LIVE Online™ delivery model. Serving over 50 communities including 15 First Nations and four Métis Settlements throughout northern Alberta, NLC distance learning technologies allow us to provide quality educational programming beyond our physical borders. NLC delivers PEMAC's Maintenance Management Professional (MMP) Certificate and Asset Management Professional (AMP) Certificate programs. Imagine the possibilities of networking with maintenance and asset management professionals from across the country and around the world while learning maintenance and asset management best practices and earning your MMP or AMP designation. NLC LIVE Online: learning from the comforts of home, the workplace, or wherever you go! Start Here. Go Anywhere.
---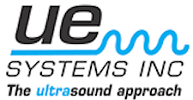 UE Systems manufactures and supports ultrasound instruments used for condition monitoring and energy conservation programs. These portable instruments are used to locate electrical faults such as arcing, tracking and corona, in open access and enclosed equipment, trend the health of mechanical equipment such as motors, gears and pumps, identify early warning signs of faulty bearings, find compressed gas and vacuum leaks as well as test for faulty steam traps and valves. The Ultraprobe 15,000 touch features touch screen technology, on board spectrum analysis, digital camera, laser sighting, and a built in infrared thermometer.
---
Media Partner
Machinery & Equipment MRO magazine offers practical information for maintenance, reliability and asset management professionals in the manufacturing, utilities and resource industries. The award-winning publication has served machinery and equipment maintenance professionals across Canada since 1985. Our comprehensive content mix includes maintenance case studies, technical features on asset performance and repair, best practices in reliability, process implementation trends, as well as field intelligence on the latest industrial and manufacturing products and technological advances. Contributors from industrial plants, supplier companies, columnists and the editorial staff are experts with specialized knowledge and experience in their fields.
---
Exhibitor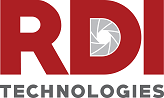 RDI Technologies is pioneering the camera as the sensor of the future. Our proprietary Motion Amplification® technology enables users to see and measure motion that could previously only be measured by contact sensors. By providing both simple videos and in depth data, we enable our users to quickly, safely, and accurately solve their toughest problems.
---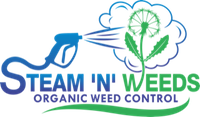 STEAM 'N' WEEDS is a Canadian Distribution Company providing environmental solutions that include an organic weed control method, Satusteam™ Technology and Entry® a Non-Chloride, Non-Tracking liquid ice melt. Both products help eliminate the need for dependance on harmful chemicals and are much better for the environment.
---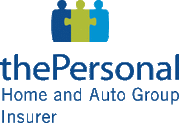 The Personal + PEMAC = the right fit for your home and auto insurance needs.
PEMAC has chosen The Personal as your group insurer. Start saving today with exclusive group rates and customized coverage!
Paving the road to savings on your auto insurance:
Insure your vehicle with The Personal and enjoy savings that go beyond your exclusive group rates.
Safeguard what matters with home insurance that fits your needs. Our "All-Risk" insurance protects your home and its contents against perils including fire, theft, vandalism and certain types of water damage.
Take advantage of our savings and coverage options and enjoy peace of mind. Find out why 96%† of our clients renew year after year.
Get a quote and compare: thepersonal.com/pemac 1-888-476-8737
---