2021 Schedule
Displaying 1 - 1 of 1
A Novel Approach to RCM Analysis during the Covid Pandemic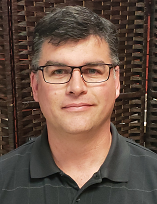 Fiber Line Manager, Port Hawkesbury Paper LP
Co-presenter:
John MacKenzie
Senior Maintenance Engineer
Description:
Industry has faced many challenges due to the Covid-19 pandemic in 2020 and now in 2021. Last year, with Covid-19 precautions in place, considerable effort was required to maintain routine day to day operations and the idea of executing continuous improvement exercises seemed nearly impossible. Last year, due to retirements of several key people, PHP found itself with a knowledge gap in the chemical offloading area. Of particular concern was the continued safe operation of the Liquid Sulfur Dioxide (SO2) unloading/storage and make-down area. PHP had successfully operated the SO2 system incident-free for over 20 years and now the question was, how could a new cohort of operators, tradespeople and staff be brought up to a satisfactory level of competence around this system? With the SO2 system assets aging, the PM program also needed to be reviewed and validated to ensure continued reliability and regulatory compliance. Initially a HAZOP analysis was considered. After a thorough review it was realized that the system was already very well designed, and a HAZOP analysis might not yield the desired results. It was then decided that an RCM analysis would act to both facilitate an in-depth understanding of the system as well as provide a maintenance plan to minimize the risk of failure of SO2 system assets. The challenge was how to accomplish this with Covid-19 precautions in place? Social distancing requirements limited the number of people that could gather in one place. An RCM analysis had never been performed at PHP before so personnel would require training from an RCM practitioner before any analysis could happen. How could this be accomplished with the practitioner located in Ontario and unable to travel? This presentation reviews how all these challenges were overcome as well as the results of the RCM analysis and subsequent implementation.
About the Presenter:
Jason Spears is the Fiber Line Manager at Port Hawkesbury Paper LP, a forest products company located in Port Hawkesbury, NS that produces supercalendered paper. Jason has held various roles in maintenance, reliability, engineering, and operations with PHP since joining the predecessor company in 2008. Prior to this Jason worked at ArcelorMittal Dofasco in Hamilton, ON where he held various engineering roles in the reliability field.
Jason is a Licensed Professional Engineer in the province of Nova Scotia. He graduated from Dalhousie University with a Bachelor of Mechanical Engineering in 2001. He is a Certified Maintenance and Reliability Professional (CMRP) and Level 2 Machine Lubrication Technician thorough the International Council of Machinery Lubrication (ICML.) He is currently working on the Maintenance Management Professional (MMP) designation through PEMAC.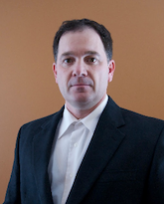 About the Co-presenter: John MacKenzie is a Senior Maintenance Engineer, leading the team responsible for condition-based monitoring, lubrication, and reliability improvements at Port Hawkesbury Paper LP. John started his career in the early 1990's working as an industrial mechanic prior completing a B.Sc in Mechanical Engineering from the University of New Brunswick in 2001. John has over 25 years of industrial experience working in a variety of roles in maintenance, engineering, reliability, and management positions. With a passion for everything mechanical, he has worked globally on machine design, root cause analysis, maintenance, and reliability improvement projects.
---