2021 Schedule
Displaying 1 - 1 of 1
MMP Capstone Award Technical Focus Presentation: Freight Elevator Modernization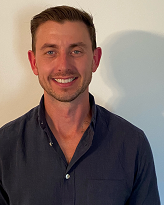 Description:
Joseph Soenen, E&I Shift Team Lead at Canadian Natural Resource LImited, is a recent graduate from PEMAC's Maintenance Management Professional program. His MMP Module 8 Capstone Project was nominated by his instructor, and selected as this year's MMP Capstone Award Technical Focus winning project. The MMP Capstone Award encourages and recognizes excellence in the Maintenance Management Professional (MMP) program final project, the Capstone. Joe's presentation will focus on his project: Freight Elevator Modernization, the investigation into the options available to his organization with regards to maintaining or replacing the elevator, and the eventual proposal for modernizing the asset. See how Joe's learning journey through MMP allowed him to apply his new knowledge to a critical asset.
About the Presenter:
Joseph Soenen is an E&I Shift Team Lead at Canadian Natural Resource Limited in Fort McMurray, Alberta. As a master electrician, and a recent Maintenance Management Professional program graduate, Joe also has a variety of skills and experiences that support his organization.
---