2021 Schedule
Displaying 1 - 1 of 1
Simplifying data to enable better decision making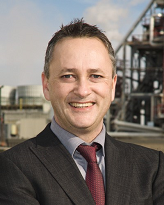 Presenter:
Brian Ropitini
Managing Director/Senior Advisor, Mana Consulting NZ Ltd
Description:
Often organisations are conflicted on where to direct capital and resources, given constant request and competing priorities requiring resources and money, many initiatives and maintenance activities are deferred or cancelled all together in order to meet the constraints of budget and available capability expectations. How do you know if the allocation of your money/capital and resources are being directed to the areas of greatest need and also delivering greatest value? How do you evaluate value? A deep dive into capital and resource allocation may uncover wasted effort where valuable resources have been allocated to initiatives and activities that are not as value add as some activity that has been deferred or cancelled. These decisions are often made with little or no consideration of the vast amount of information being held within the company's CMMS. Every initiative and job can be justified but is it the best use of time and money? What data do you use to decide where best to allocate your valuable money and resources? I will share the principles behind real life examples of where failure data has been sorted to demonstrate both micro and macro impacts on a business bottom line, allowing for managers to make better decisions on resource allocation, and decisions that will deliver high value outcomes for the business. These decisions were made using information freely available, but largely ignored, within the CMMS. The information was sorted into failure modes/types and overall cost of unreliability and presented in the form of a pareto chart. When organised in this simple manner the data clearly identifies areas requiring attention that have significant impact on the business performance, and also leading to reduced wasted effort on jobs that are less important. This approach also removes some of the countless debate over the order of priority when people within the organisation feel they are competing for the limited resources up for grabs, instead allowing people to focus on what is best for the overall organisation and not just their patch.
About the Presenter:
I am an experienced senior/executive leader having held senior management and executive leadership roles since 2007. I retired from my most recent role as Methanex New Zealand, Director of Manufacturing in December 2019, after a successful career delivering growth opportunities, improving business performance and safety culture, in a number of different roles over 34 years.
I am an experienced facilitator, coach and mentor and an excellent communicator able to share vision with passion at all levels within an organisation.
Methanex Corporation is the largest supplier of Methanol into global markets and Methanex New Zealand is one of six manufacturing hubs contributing ~20-25% of total Methanex production.
During my career at Methanex I also benefited from international experience. This included a relocation to Canada for 18 months as plant manager of a methanol plant in Medicine Hat. I have also had a number of short-term assignments in Trinidad and Chile.
As Methanex New Zealand, Director of Manufacturing, I was responsible for the overall business performance/results of three methanol plants (producing up to 2.2 million tonnes per year), located in two separate sites, along with their associated storage, transportation and loading facilities.
During this time, I was also one of three Directors for Methanex NZ Ltd and an active member of the Methanex Global Manufacturing Team.
A fitter and turner, (millwright), by trade I achieved success as an executive leader working at all levels within the organisation, learning invaluable lessons at the coal face early in my career and honing these skills as I progressed to more senior roles. These life lessons were also supported by professional development at each turn.
I have proven executive leadership skills in the following areas:
• Executive management and oversight of multiple, upper tier major hazard facilities with 260 employees supported by 150-200 contractors on a daily basis and up to 1,200 contractors during major plant turnarounds. Total asset replacement value ~US$2.6B.
• Change management for improved business performance and growth including organisational structural changes, developing high performing teams and improved IT support systems.
• Annual budget development and cost control for fixed costs, variable costs, capital expenditure and turnarounds. (~NZ$500 million – $700 million).
• Strategic planning, facilitation and performance monitoring of critical business processes.
• Process safety management.
• Health and safety management.
• Production and plant efficiency.
• Asset integrity, maintenance, engineering and reliability management.
• Quality, security and environmental management.
• Regulatory compliance management.
• Capital project management up to NZ$240 million.
• Performance management, talent management, bench depth and succession planning.
Prior to moving into more senior roles, I held a number of roles within the maintenance department including that of Maintenance Manager. During this time I was also the leader of the Methanex Global Maintenance Management Team and later I was the executive sponsor of this team.
---