2021 Schedule
Displaying 1 - 1 of 1
Asset deterioration modelling in a major process plant – an EPCOR story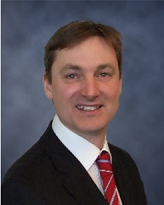 Asset Management Practice Lead, Associated Engineering (Sask.) Ltd.
Co-presenter:
Potential of 2 to be confirmed (1 EPCOR Representative and Graham Lang, Asset Management Specialist, Associated Engineering)
Description:
The presentation will lay out the approach and methodology used to develop comprehensive asset management plans at EPCOR's ("EPCOR Water Services Inc." or EWSI) GoldBar plant, intended to improve effectiveness and efficiency of the assets at its Gold Bar Wastewater Treatment Plant (GBWWTP). These assets include the Wastewater Treatment Plant, Clover Bar Sludge Lagoons (CBSL), & the interconnecting Sludge & Supernatant Piping (SSP) systems. AMPs were developed for various plant systems and asset classes. Within these AMPs, deterioration models were developed to project the impacts of deterioration across specific systems and assets. This provides a consolidated view of potential risks to service delivery anticipated to be caused by deterioration. The AMPs focus on the "sustainment" of the existing assets to meet existing performance requirements, i.e., asset maintenance, refurbishment & renewal investment needs. The AMPs created by AE for EWSI include the following: • Buildings & Facilities AMP • Clover Bar AMP • Instrumentation AMP • Primary Treatment AMP • Pretreatment AMP • Process Piping AMP • Solids Handling AMP • Secondary Treatment AMP • Sludge Pipeline AMP (Update) The key activities in the development of the AMPs will be profiled in the presentation including: • Data Review and Cleansing • Asset Inventory Development and Costing • Condition Assessment and Age-Based Proxy Assignment • Functional Performance Assessment • Risk Assessment (by Asset) and Resulting Repair Forecast & Inspection Programs • Operational Practice Review • Maintenance Review • Development of Capital Investment Strategies & Forecasts Participants will learn about key challenges encountered during AMP development and strategies for addressing them
About the Presenter:
Owen James is Associated Engineering's National Practice Leader for Asset Management and brings over 24 years' experience developing and implementing Asset Management capability both in the UK and Canada. Owen brings a client-side perspective to his projects gained from previous roles as a manager within a water utility responsible for strategy development, capital program management, engineering standards and other operational roles. He is responsible for supporting project teams across the company with expertise in asset management and has supported many clients with development of corporate standards, policy and frameworks and asset management plans. As a Chartered Water and Environmental Management, Charted Environmentalist and Envision Sustainability Professional he brings a passion for climate change and sustainability into his asset management work to support communities with more integrated sustainable service delivery.
Owen was also involved in the development of ISO 55000 - the international standard on asset management systems and continues to represent Canada in the ongoing improvement of this standard.
---