2021 Schedule
Displaying 1 - 1 of 1
Deterioration Modelling and Reliability Engineering in Asset Management Planning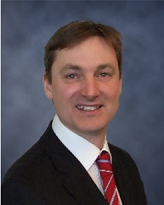 Asset Management Practice Lead, Associated Engineering (Sask.) Ltd.
Co-presenter:
Graham Lang
Asset Management Specialist
Description:
As maintenance and reliability professionals we often get caught in the detail of appropriate reliability techniques and can sometimes lose sight of the bigger picture and organizational goals. This presentation will provide an indication of the place of reliability engineering in asset management and business planning. We will also touch on some of the tools in the toolbox of reliability engineers and maintenance professionals such as asset modelling (deterioration and failure modelling), risk assessment, prioritization and inspection. The presentation will indicate how these tools relate to business planning and when is appropriate to use during an asset lifecycle. The presentation will show examples of application through case studies in treatment plants, infrastructure, and building facilities and highlight what we have found to be some of the key issues and challenges and how they can be overcome. To conclude we will highlight some of the key lessons learned from application of these tools and approaches.
About the Presenter:
Owen James is Associated Engineering's National Practice Leader for Asset Management and brings over 24 years' experience developing and implementing Asset Management capability both in the UK and Canada. Owen brings a client-side perspective to his projects gained from previous roles as a manager within a water utility responsible for strategy development, capital program management, engineering standards and other operational roles. He is responsible for supporting project teams across the company with expertise in asset management and has supported many clients with development of corporate standards, policy and frameworks and asset management plans. As a Chartered Water and Environmental Management, Charted Environmentalist and Envision Sustainability Professional he brings a passion for climate change and sustainability into his asset management work to support communities with more integrated sustainable service delivery.
Owen was also involved in the development of ISO 55000 - the international standard on asset management systems and continues to represent Canada in the ongoing improvement of this standard.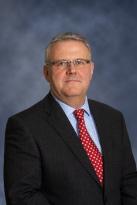 ---