2021 Schedule
Displaying 1 - 1 of 1
Environmental, Social and Governance (ESG) Reporting is coming – how will it affect asset managers and how can they help?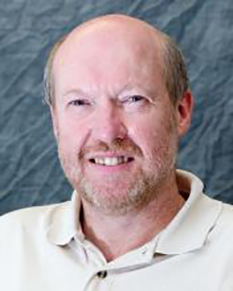 Presenter:
Boudewijn Neijens
CMO, Copperleaf Technologies Inc.
Description:
ESG targets and reporting are becoming increasingly important. Investors and governments around the world are pushing for transparency and ever more rigorous reporting on ESG indicators. It is likely that financial regulators in North America will make ESG reporting mandatory within the next 2 years. Many components of ESG frameworks affect asset management, and conversely good asset management can help improve an organization's ESG scores. Think of climate change, pollution, health & safety, risk management, water use and GHG emissions to name a few. It is therefore crucial for asset managers to understand the current frenzy around ESG reporting. Yet the ESG ecosystem can be quite baffling: there is no single definition of what ESG stands for, or what is "in" or "out", or what reporting standard to follow. This presentation will shed some light on who does what in the ESG ecosystem, what standards and reporting options are available, and how all this will increasingly affect the way organizations make strategic decisions. Asset management has a big role to play in this context. Many asset managers have been confronted with complex, multi-stakeholder decision-making frameworks for years and are quite adept at aligning various departments to a common set of objectives. The definition of "value" in asset management often already contains many metrics that are now part of ESG reporting. We will explore how robust value frameworks can help organizations reach better decisions and improve their ESG scores – with the guidance of their asset management team!
About the Presenter:
Boudewijn Neijens holds a Master degree in Mechanical Engineering from the University of Brussels, and an MBA from INSEAD in France. He is Chief Marketing Officer at Copperleaf Technologies in Vancouver, BC. In this role he works with large asset intensive corporations around the world to refine their asset management practices in the areas of Asset Investment Planning and Management, decision support systems and risk-based planning models. He is the past chair of the Canadian chapter of the Institute of Asset Management. He chairs the Standards Council of Canada committees at ISO's TC251 on asset management systems (ISO 55000) and at IEC's TC123 on management of networked power assets. He was one of the first WPiAM Certified Asset Management Assessors and is Registered Asset Management Professional.
---