2021 Schedule
Displaying 1 - 1 of 1
Leveraging BIM & Construction 4.0 For Asset Management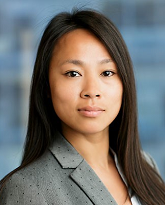 Innovation Manager, R&D and Special Projects, Pomerleau
Co-presenter:
Romain Leygonie
Description:
The successful use of the technologies associated to Building Information Management (BIM) depends on the interest and levels of investment that owners are willing to put into their projects. According to U.S. and Australian studies, the costs of poor information management in construction for each of these countries are nearly 15 billion U.S. $. The largest losses (almost two-thirds) were found among property owners. The implementation of BIM technologies for facility management focuses mostly on the technological aspect and often neglects the change management required to migrate from traditional approaches to asset management processes. BIM leverages the generation and use of digital representations of buildings and infrastructures in design, construction, and operations. The cost, efficiency and communications benefits that accrue from fostering single source of truth integrated data sets throughout infrastructure project lifecycles are forcing engineering firms, construction companies and public policy offices to rethink their processes and actions. The biggest potential opportunity for leveraging BIM processes following design and construction is for Facilities and Assets Management. Potential benefits include higher quality overall results, improved data preservation and transfer between life-cycle actors, effective predictive maintenance and energy efficiency. Leveraging the benefits of BIM technologies is easier said than done. There are few generally recognized best practices and many outstanding questions. How can we better plan the integration of BIM and FM into future projects? How can we integrate BIM into the management of existing infrastructure and real estate inventories? What best practices can we learn from existing global trends? This presentation offers some insights on how to transition towards BIM-enabled facility management. Success on this digitization path requires strong leadership from owners and operators, from project inception to operations phase. It investigates the transfer process of information technologies in place as well as changes in the business culture and organizational structure through case studies. Ultimately, a robust process to seamlessly create and transfer data across a facility lifecycle lays the ground for leveraging advanced Construction 4.0 technologies to further optimize the operations and improve the occupancy conditions for facility users.
About the Presenter:
Master's graduate in Construction Management at École de Technologie Supérieure, she studied at the Université de Montréal and Politecnico di Milano. She worked in research projects on the design & construction process by integrating information technology and BIM process.
A key member of the Pomerleau Innovation team, Lieu is currently working on integrating technologies for the life cycle of the construction project. She actively encourages the development of innovation in construction and leveraging construction data in the operation and maintenance phases of infrastructure. Her recent projects include numerous projects at Montréal-Trudeau International Airport, the revitalization of Place Ville-Marie and the Willow Square Senior care center. She also teaches applied technology and seminars for construction for the Graduate Programs at ETS. Her graduate studies focused on setting up and optimizing a BIM platform for the City of Montreal's property management service.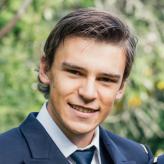 About the Co-presenter: Romain Leygonie is a BIM/VDC Integrator and Researcher for Pomerleau who strives to implement new technologies, methods, and processes for the construction industry. He designed and implemented strategies to seamlessly deliver and integrate facility information in multiple construction projects. He also consults and partners with facility owners to help them optimize their operations leveraging BIM and new technologies capabilities. Romain holds a master's in construction engineering from the École de Technologie Supérieure in Montreal and wrote a thesis and various papers on how to implement BIM processes for facility management. He passes on his expertise and shares his enthusiasm for BIM and Construction 4.0 in multiple courses for graduate students.
---