2021 Schedule
Displaying 1 - 1 of 1
The Importance of Precision Maintenance and How it Greatly Affects IIoT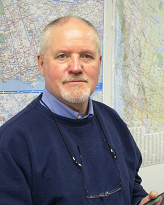 Description:
Maintenance strategies and practices have evolved. From reactive, preventative, predictive to proactive maintenance – all or parts of them continue to be used in some industries and plants but not all of them work. In fact, some of them, like predictive maintenance failed. CMMS systems have greatly contributed to the evolution of maintenance. It gave us better order & structure. It contains many records including items like a machine's assets condition monitoring (CM) history. However, in most cases, what's not in it is the initial installation or commissioning report. As an industry, we often overlook the importance of the installation and commissioning report data. In many cases, it's assumed that the installation was done correctly and that's why predictive maintenance failed. All the CM data was incorrect because we were working off the wrong benchmark. In our experience, we know that there are still many companies who have not subscribed fully to the precision maintenance philosophy, which is: installing, maintaining and working to a recognized standard. One of the reasons for this was that there wasn't one until the ANSI Shaft Alignment and Machinery Installation Standard came out in 2017. New technologies like motion amplification cameras are now game changers in revealing how important the machinery installation and precision maintenance as a whole is. Seeing and watching a video broken down at that frequency, showing a machine moving and vibrating excessively allows us to now pinpoint exactly what the issue is. Instead of only a select few who know specific CM technologies, this is a visual that everybody can see and understand that the machine has not been installed correctly. The introduction of the Industrial Internet of Things (IIoT) is a further step in the evolution of maintenance. In order for us to keep our machine assets running for their full life cycles, the initial precision installation, commissioning and continued precision maintenance practices must be done including the report the machines history before you can begin to collect data for CM analysis. If we don't do this, our maintenance strategy will fail like it did for predictive maintenance.
About the Presenter:
John Lambert served his apprenticeship in Mechanical Maintenance at Fazakerly Engineering in Liverpool England.
After emigrating to Canada in 1973, he worked in the Aeronautic Industry and in Fiberglas manufacturing.
He has held many positions such as millwright/maintenance mechanic, maintenance foreman and supervisor as well as training instructor.
As a training instructor he implemented Reliability Centered Maintenance (RCM) and Total Quality Management (TQM) into engineering and maintenance departments.
In 1994 he started his own business Benchmark Maintenance Services Inc. (now BENCHMARK PDM Inc.) specializing in rotating machinery installation, training, service and equipment sales.
Arcelor Mittal Dofasco (Steel), City of Toronto (Water supply/treatment) and Ontario Power Generation (Nuclear) are just three companies (industries) where he has trained literally hundreds of tradesmen in each company. He has conducted training on off shore oilrigs and paper mills, at chemical plants, cement plants and gold mines.
John sits on the Advisory Board for the Mechanical Apprenticeship program at Durham College.
He is also one of the contributors and committee members with the WG15 group that produced the first shaft alignment and machinery installation standard through the American National Standards Institute (ANSI) - ANSI Shaft Alignment Methodology, Part 1: General Principles, Methods, Practices, and Tolerances (ANSI/ASA S2.75-2017/Part 1/2).
---