2021 Schedule
Displaying 1 - 1 of 1
The Role of the MRO Lifecycle and Advanced Analytics in Making Better Asset Management Decisions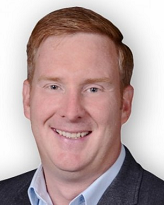 Managing Director, Xtivity Inc.
Description:
Asset intensive companies continue to rapidly advance their thinking regarding Enterprise Asset Management – including through the influence of connected assets and remote condition monitoring. These advancements, among others, have shifted focus from reactive to predictive maintenance practices based on real time failure data. Yet, despite the direct impact that spare part availability has on timely maintenance and Asset Health, the approach to spare part management has often lagged in asset heavy industries. The disconnect between asset decisions and supporting spare parts (MRO) inventory through the Asset Management Lifecycle contributes to stock outs, obsolescence, and unplanned downtime. The objective of this paper is to introduce the concept of the MRO Lifecycle as a complementary framework to the lifecycle management of assets. And to explore how actions and decisions made at each stage of the MRO Lifecycle correlates and contributes to more robust decisions throughout the Asset Management Lifecycle. The session will also introduce how software solutions are helping uncover and drive improvements in MRO Inventory Management to enhance the quality of Asset Management decisions, encompassing spare parts and the role that availability plays in improving overall Asset Health. Drawing from more than 20 years of industry experience and leveraging examples across sectors such as food & beverage, automotive and mining, Xtivity will share approaches, solutions and results from global industry.
About the Presenter:
As Managing Director, Andrew leads Xtivity's (www.xtivity.com) strategic and operational activities, focused on improving asset availability, in asset-intensive industries, through the effective management of inventory and the supporting MRO supply chain.
Prior to joining Xtivity, Andrew spent more than 20 years as a supply chain executive and practitioner in corporate roles at companies like Novartis and Diageo. And before to that in various consulting roles with Ernst & Young. Prior to joining Xtivity in 2014, Andrew ran a successful supply chain consulting practice.
Andrew has a proven track record in improving manufacturing and supply chain performance capabilities across diverse industries such as: Pharmaceutical, Mining, Consumer Packaged Goods, Pulp and Paper and Food & Beverage.
Xtivity, based in London, ON, provides technology driven solutions for the MRO supply chain, with more than 50 clients in 14 countries. Through our cloud-based software and consulting services, Xtivity helps asset-intensive companies increase equipment reliability, improve cashflow and increase operational efficiency. Xtivity is owned by Remsoft, Inc., (www.remsoft.com) another Canadian-based asset optimization company, delivering solutions to more than 150 global companies.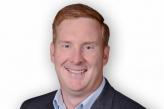 ---