2021 Schedule
Displaying 1 - 1 of 1
Data Diagnosis and Strategy for Asset Planning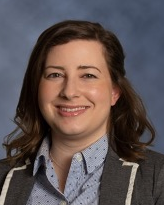 Presenter:
Katie Geoghegan
Asset Management Specialist, Associated Engineering
Description:
This interactive workshop will walk participants through a high-level data strategy exercise, focusing on the key datapoints and information required for asset planning. Using a hypothetical case study that mirrors a very real client reality (municipal example), participants will learn how to conduct review and diagnosis of challenges/opportunities of existing data and systems. The AE team will lay out minimum requirements for reasonable asset planning, including future years' forecasting and analysis of existing asset, cost and operational data. Focusing on data gaps in the case study, participants will learn strategies for addressing those gaps including additional data collection, development of planning assumptions that could be extrapolated across datasets, and assignment of proxies for missing information. Participants will also assess root causes for data and information gaps, and identify mitigation and improvement activities that directly target these root causes. The participants will work through a data maturity model, evaluating options to refine asset planning and analysis by building out more robust and reliable data. They will conduct a cost-benefit evaluation of proposed data improvements. Finally, participants will be able to apply their learnings to their own organization. AE will provide a leave-behind with a structured exercise to conduct a simple gap analysis and build out priorities for their asset data strategy.
About the Presenter:
Katie is an advisory professional with a core focus in infrastructure asset management. Her applied experience spans the public (provincial and municipal), private and professional services sectors. She is a facilitator and advisor passionate about advancing asset management capabilities and building capacity through improved processes, governance, and knowledge transfer. Her intent is to bring diverse perspectives as both a corporate asset management leader and those of previous clients.
Katie's asset management experience involves delivery of strategic and tactical work, from asset management policy and strategy development, to data review, analytics, visualization and improvement, to technology requirements definition and technology implementation, to asset management planning (including both capital and O&M). Her background in public policy and business and systems analysis provides a unique perspective that shapes her approach to developing and communicating asset management and planning processes. She serves clients as diverse as municipalities of all sizes, provincial governments, ports, and energy and utility companies.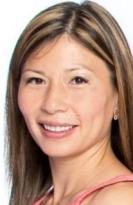 About the Co-presenter: Judy is a professional engineer with 12 years of municipal experience and 9 years in the consulting industry working with clients to prepare for and implement technological solutions to achieve organizational objectives for efficiency and client service. She specializes in data management for infrastructure planning including risk identificaiton and investment forecasting along with real time data for decision making. She is a member of DAMA International and a working group member for the Standards Council of Canada on Data Governance. She believes that data management and governance (within jurisdictions and between jurisdictions), moving forward, will have a profound impact on our collective outcomes for economic success, environmental protection and social wellbeing recognizing that our Canadian context is unique with both challenges and opportunities.
---