2021 Schedule
Displaying 1 - 1 of 1
Maintenance Improvement – Focus on all the Drivers of Value
Co-presenter:
E. Charles Maier
Senior Turnaround/Maintenance Advisor
Description:
Maintenance practices have evolved from breakdown maintenance to predictive maintenance. As maintenance practices have evolved, so have maintenance improvement programs. Each evolution added a portion of what drives maintenance value as the key element. These programs created improvements, but generally failed to achieve their full objectives. In part, this was because they focused on one driver of maintenance value and did not consider the other drivers. This presentation will describe a pragmatic approach of maintenance improvement based on the drivers of maintenance value. It will do this by exploring the drivers of maintenance value. It will then examine the maintenance practices and improvement programs such as RCM (Reliability Centered Maintenance) and TPM (Total Productive Maintenance) and identifying which driver of maintenance value they focused on. The paper will discuss why a sustainable program needs to examine all aspects of maintenance value and describe an approach that can be used to identify and implement improvements.
About the Presenter:
Frank Engli is a Senior Maintenance and Turnaround advisor at Becht and resides in Edmonton, Alberta.
Becht is a specialty consulting provider in the energy industry, focused on helping our clients succeed. Becht engages world class experts in providing multi-disciplinary solutions in engineering and plant services.
Frank has over thirty-eight years of experience working in operation settings at six different sites on project, maintenance, HSSE and turnaround management and continuous improvement processes in the energy, refinery and petrochemical industry. Mr. Engli has engineering and business degrees (BASc, M.Eng and MBA) and a Six Sigma Black Belt (Lean) skills in solving site problems and a proven track record to implement change and create sustaining management programs and processes. He is a licensed engineer in provinces of Alberta and Ontario.
Frank has also built a strong network across North American with external clients, competitors, contractors and building trades and is a sought as a speaker at Canadian and international turnaround and maintenance conferences, webinars, and podcasts.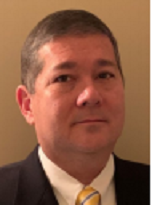 About the Co-presenter: E. Charles Maier Senior Turnaround/Maintenance Advisor Charles Maier has over 30 years of experience in Operations, Maintenance and Reliability. He spent 20 years working for a major oil company. He has also worked for a pulp and paper company and served as a nuclear officer in the Unites States Navy. His experience in the Oil and Gas industry includes: • Maintenance o Led site improvement programs focused on the improving asset maintenance value. Program scope included the maintenance work process, productivity, materials management, vendor management, contractor management and maintenance organization. o Lead author for maintenance work process standards and recommended practices for all lines of business within a major oil company. o Established a multi-site technical network for the use of new maintenance techniques. o Helped facilitate multiple Turnaround Readiness Reviews. • Reliability o Implemented a reliability program at a new Gas to Liquids asset including the establishment of a reliability department, reliability investigation/analysis, bad actor process and threats mitigation process. o Developed tools for reliability assessments while Global Lead for the Operational Reliability Improvement Process, Unscheduled Deferment and Root Cause Analysis (RCA). o Led focused efforts on improving the use of data within the Enterprise Asset Management software to develop site reliability gap closure plans. This included extending turnaround intervals based on Risk Based Inspection (RBI) techniques. o As site Reliability Manager, reduced Unplanned Downtime from 6.5% to 1.5% through a combination of focused equipment and process improvements. • Operations o Brought in to turnaround the failing startup of a green field catalyst plant. Successfully hit production targets in the first year. o Led the Operational Excellence team implementing a standard to ensure safe production at multiple assets. o As the Operations Manager for a new fluid management offering, built an organization that delivered on-site technical services at 3rd party industrial customers. Mr. Maier holds a B.S. degree in Marine Engineering and Naval Architecture from Webb Institute, Glen Cove, NY and a M.S. degree in Engineering Management from Southern Methodist University, Dallas, TX.
---