2022 Schedule
Displaying 1 - 1 of 1
The MIHAZOP® method: Get the most of your Process Hazard Analysis and Mechanical Integrity strategies combined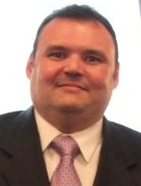 Sr. Reliability Engineer, Zenku Canada
Co-presenter:
Orlando Morean
Sr. Reliability and Maintenance Professional
Description:
Hazard and Operability (HAZOP) is a structured and systematic approach to improve the safe operation of manufacturing plants. It is based on identifying potential risks associated with process variables and parameters deviations from the original design intent and providing recommendations to manage risk. Mechanical Integrity (MI) encompasses the activities necessary to ensure that equipment/assets are designed, fabricated, installed, operated and maintained to achieve the desired performance safely, reliably and environment friendly. HAZOP study results are an important input to build a Mechanical Integrity (MI) strategy. This is not always well understood and may create rework and suboptimal results. An integrated method of HAZOP and Mechanical Integrity studies: MIHAZOP, is proposed in this paper. This new method enhances the HAZOP approach by incorporating maintenance recommendations that improve the reliability and mechanical integrity of the assets related to the causes of the deviations identified in the HAZOP. It is estimated the new method will have a minimum impact in the length of the HAZOP (10-15%), while gaining considerable value added from the integration of process risk analysis (HAZOP) and reliability (Mechanical Integrity) under the same methodology. MIHAZOP promotes synergy with maintenance and reliability teams, who can contribute to strengthening process safety controls and HAZOP recommendations. Benefits of this new approach are: a) Enrichment of the HAZOP study, as the MI aspects are better understood by all participants, allowing a better team effort for defining maintenance activities; b) Better documented input for enhancing the reliability strategy; c) Reinforcement of process safety culture, allowing operations and process personnel to understand better the maintenance and reliability roles in Process Safety; d) Streamlining of the documentation that supports or justifies equipment maintenance prioritization. Additionally, a comparison between the regular HAZOP and the MIHAZOP with a real-life example is provided to demonstrate the benefits of this new approach.
About the Presenter:
Henry Ventura is a practitioner in reliability and maintenance methodologies. He has a over 25 years of experience in reliability, maintenance and condition monitoring in the Canadian and international oil and gas industry. He also has participated in the implementation of the reliability and maintenance corporate processes into the organization, along with deployment of technologies in order to support those processes. In addition, he had an extensive experience in implementing lubrication best practices and using condition-monitoring technologies to improve asset reliability.
Henry holds a bachelor's degree in mechanical engineering. He is also a Professional Engineer from the Association of Professional Engineers and Geoscientists of Alberta (APEGA), and a certified Reliability and Maintenance Professional from SMRP.
On his personal life, he loves spend time with family and friend and is a passionate of sci-fi and action movies. Scale modeling planes and target shooting are his main hobbies for his spare time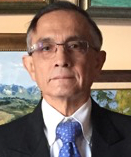 About the Co-presenter: Orlando Morean is an experienced professional in reliability and maintenance. He has more than 25 years of experience in the Oil Industry in Canada, US, Latin-American and China. He has led the implementation of reliability and maintenance programs in upstream and downstream oil business and applied Lean Six Sigma and Analytics to continuous improvement of industrial and organizational processes. Orlando holds a bachelor's degree in Electronic Engineering from Simon Bolivar University, Venezuela, and a MSE and Doctorate in Electrical Engineering of the Pennsylvania State University. He is a P.Eng. of APEGA and holds Certifications from American Society of Quality the Society of Maintenance and Reliability Professionals, and a Lean Six Sigma black belt certification from Villanova University. During his professional career he has helped and supported organizations to optimize process performance to achieve top quartile performance, linking people and technologies for sustainable business growth. In his personal life, he loves spending time with family and friends, and enjoying spending time in outdoor activities. He also plays the guitar as a hobby, and practices martial arts as a way to develop discipline, confidence and respect for others.
---