2022 Schedule
Displaying 1 - 1 of 1
Reliability and Root Cause Analysis of Commercial Greases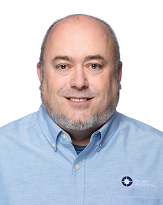 Product Application Specialist, POLARIS Laboratories
Description:
Many are familiar with assessing grease for specification or compatibility purposes, but what valuable clues could be discovered from a comprehensive look at in-service grease? Oil Analysis has served to optimize the reliability and performance of machinery for many years. Only recently, two newly created ASTM standards (D7718 and D7918) have created the opportunity to examine in-service grease health, asset reliability, and root cause analysis. Discover how to quickly identify contamination, evaluate if the grease is capable of continued performance, and find the root cause of a grease-lubricated component failure. We'll break down critical insights from four common in-service grease indicators: • Wear Patterns and concentration • Contamination • Oxidation • Consistency Issues Understanding how these issues could impact the equipment and shorten the life of the grease is key to unlocking product and component longevity. Explore best practices and the steps to optimize component life and in-service grease in this fast-paced session to set you on an entirely new avenue to improved equipment reliability.
About the Presenter:
Dave has more than 35 years of experience in power generation, industrial, mobile, and lubrication engineering. His areas of expertise include specialty testing grease testing and filter debris analysis. As a Journeyman Millwright/Machinery Repairman in the U.S Navy, his experience includes repairing and maintaining turbines, power generation, and industrial machinery equipment. Dave has been with POLARIS Laboratories® for more than 16 years and is CLS and OMA certified by STLE.
---