2022 Schedule
Displaying 1 - 1 of 1
Designing Safe & Reliable Electrical Asset Management Programs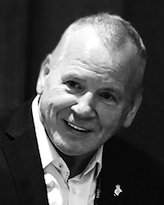 Presenter:
Martin Robinson
Description:
Electrical asset inspections yield the most beneficial information when operating under full load conditions; however, the risk of an accident is at the highest level if the inspection is performed on open panels. The company's maintenance management team is challenged to find an answer to this question as a result of two key drivers: 1. Enforcement of New Safety Regulations 2. Management's objective of zero downtime This presentation will focus on the following topics to help organizations find safe and cost-effective solutions: • Review traditional calendar-based electrical maintenance practices and recognize the risk of associated safety and reliability errors • Understand how safety regulations are driving changes in workplace electrical operating procedures • Understand the rationale behind condition-based maintenance inspection programs and its respective safety, efficiency, asset reliability and cost-avoidance benefits • Review of innovative technologies and tools available today to create a safe, efficient and reliable electrical maintenance inspection and data surveillance program that saves lives, time and profits • Discuss the average skill level of today's electrical workforce and understand how a condition-based maintenance program would utilize all skill levels more efficiently While no program is 100% error proof, condition-based maintenance inspections is growing as companies strive to improve profitability, uptime, and safety.
About the Presenter:
For over 30 years, Martin Robinson has been a pioneer in the field of condition-based maintenance technology. He spent 18 years in the British Army specializing in field maintenance of combat fleet vehicles. Mr. Robinson continues to be an innovator and pioneer the technological benefits of Infrared Thermography internationally. He has met with, consulted, or advised international maintenance and reliability leaders on electrical preventive maintenance (EPM) and electrical safety standards of NFPA and OSHA. A recognized authority in the field of Infrared (IR) Thermography, Mr. Robinson has designed CBM programs to include IR, Non-destructive Testing (NDT) and implementation of green energy initiatives and energy management strategies.
Martin holds a NEBOSH certificate in Occupational Safety and Health, a Level III Certified Infrared Thermographer and is also a Certified Maintenance and Reliability Professional (CMRP) through the Society for Maintenance and Reliability Professionals (SMRP). He is also a member of IEEE, NFPA and is a standing member on the technical committee CSA Z463 guidelines on maintenance of electrical systems and a member of the IEEE P1854 working group (Recommended Practice for Electrical System Design Techniques to Improve Electrical Safety). Martin is a Reliability Partner with Reliability Web and is CRL certified.
---