2022 Schedule
Displaying 1 - 1 of 1
The Ultimate Maintenance KPI and the Seven Underling Planning Scheduling KPIs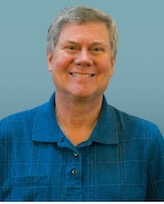 Managing Partner, Palmer & Associates
Description:
The ultimate maintenance KPI must show if we are keeping assets from breaking and not just fixing them after they break. While our maintenance forces are responsible for fixing things that break, we have really failed in our primary mission to keep them working in the first place! In Six Sigma terminology, the ultimate maintenance KPI should be about eliminating defects. Emergency and urgent work requests are "defects." How many do we have? Are we getting better at eliminating them? Simply put, that's what it's all about. Modern maintenance knows that the key to reducing emergency and urgent work orders is doing more proactive work such as PM, PdM, and project work to head off reactive work. However, because many plants are overwhelmed with reactive work, planning and scheduling are critical to help us complete the extra proactive work. We track and manage simple supporting planning and scheduling KPIs to achieve super-high productivity and quality of work. These easy-to-measure KPIs are schedule compliance, schedule loading, work order completion rate, planned coverage, creation of reusable job plans, keeping a minimal unplanned backlog, and amount of helpful feedbacks received.
About the Presenter:
Doc Palmer has four decades of industrial experience primarily as a practitioner within the maintenance department of the Jacksonville Electric Authority, a major United States electric utility. From 1990 through 1994, Palmer was responsible for overhauling the existing maintenance planning organization. The resulting success played a role in expanding planning to all crafts and stations owned and operated by the utility. Publisher McGraw-Hill subsequently sought out Palmer to author the Maintenance Planning and Scheduling Handbook published in 1999 and now in its fourth edition (2019). Currently Palmer provides guidance, mentoring, and training for companies internationally for maintenance planning success. Doc Palmer is a registered professional engineer with a master's degree in business administration. He is also a CMRP, Certified Maintenance and Reliability Professional.
---