2022 Schedule
Displaying 1 - 1 of 1
PEMAC's Certifications and Your Career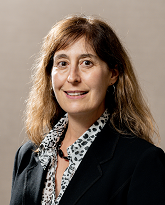 Principal Consultant, Steppe Consulting Inc.
Co-presenter:
panel to be confirmed if the topic is selected
Description:
Seeing information on PEMAC's new certifications? Wondering how the new globally accredited CSAM, CPAM, and CTAM compliment the well established MMP and CAMP? and how they fit with the WPiAM CAMA certification? This presentation will clear up the mystery by outlining the ins and outs of - MMP and CAMP knowledge-based certifications - CSAM, CPAM and CTAM competency-based certifications (plus future levels) - WPiAM's CAMA exam and associated certification - How all these certifications fit together and which one(s) might be right for your career path - Application how-to's This presentation is envisioned to be coupled with a panel discussion with 3, maybe 4, PEMAC members who can share their career journeys and how their certifications have enabled both advancement and recognition. The specific panel participants will be named if this topic is accepted as a MainTrain presentation.
About the Presenter:
Susan Lubell P. Eng, MBA, MMP, CAMA has extensive experience in the fields of asset management, reliability, maintenance management and operational excellence. She brings over 25 years of progressive experience leading teams on their improvement journeys and guiding associated initiatives within asset intensive companies. Susan brings a unique ability to translate senior management's organizational business goals and objectives into practical actions implemented at the front-line to drive business results. Her experience spans the entire asset lifecycle from conception to retirement with a focus on driving business value through the operate and maintain phase.
She spent several years working in northern Alberta plant operations before moving to central head office roles. More recently, Susan has successfully filled senior management roles while companies were experiencing significant restructuring and transition. Author of Root Cause Analysis Made Simple, Susan's industry roles include Past-President and current Director of PEMAC Asset Management Association of Canada, Chair of World Partners in Asset Management (WPiAM), and Canadian representative and past-Secretary of the Global Forum on Maintenance and Asset Management (GFMAM).
---