2022 Schedule
Displaying 1 - 1 of 1
Integration of Climate Change into Levels of Service at Town of Halton Hills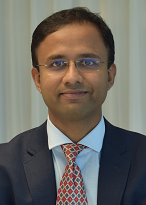 Director, Asset Management, Jacobs
Co-presenter:
Catherine Simpson
Asset Management Technical Lead
Description:
Towns and municipalities in Canada are realizing the need to integrate climate change into levels of service decision making for infrastructure assets. These assets provide day to day services like transportation, recreation and utilities but were designed long before climate change was identified as a threat. With climate change impacts getting more frequent and severe, infrastructure owners and operators cannot ignore the resulting safety and service interruption risks. Town of Halton Hills (population: 61,672), in Ontario Canada, declared a climate change emergency in May 2019 for taking concrete steps towards climate change resiliency. In 2020, the town published a 30-year Climate Change Adaptation Plan (CCAP) that states it strategy for climate change resiliency and provides overarching guidance to implement them. In addition to this high-level plan, detailed vulnerability assessments were carried out on select infrastructure assets to identify risks resulting from climate change and corresponding mitigating actions. Since assets exists to provide services (or value) to citizens and stakeholders, the Town's Asset Management team felt the need for a more practical approach that could clearly identify what services are at the risk of being interrupted due to climate change. Such an approach will directly connect service delivery goals to climate change impacts and provide clear line of sight between climate change adaptation strategies (capital and O&M) and town's service objectives. This paper describes such an approach taken by Town of Halton Hills and Jacobs to integrate climate change considerations into asset management for key municipal assets such as recreation facilities, roads, bridges, parks & open spaces, and storm water facilities. The paper will describe the process Jacobs and the Town undertook to: - Identify levels of service for different infrastructure assets - Identify climate change exposures on service delivery and identification of vulnerabilities (defined as a gap that exists if existing processes/asset systems are not able to adapt to the climate change events) - Identify strategies to close the gaps resulting from climate change and prioritization of these strategies An overview of the lessons learnt while applying the process, summary of key outcomes from each part of the process and examples of suggested adaptation strategies will be provided
About the Presenter:
Jerry is a Director for the Strategic Consulting Practice in Jacobs Canada. He started the Asset Management consulting business for Jacobs in Canada in 2017. Jerry specializes in asset management consulting and brings significant expertise in risk management and enterprise management and system implementation.

About the Co-presenter: catherine.simpson@jacobs.com
---