2022 Schedule
Displaying 1 - 1 of 1
Integrated APM: Seamless Management of Asset Strategy and Health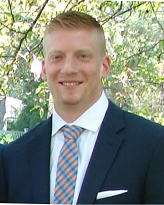 Presenter:
Chris Harrington
Principal Solutions Engineer, Arms Reliability Canada LP
Description:
When it comes to Asset Performance Management (APM), most organizations share the same goal which is to extract the required performance from their assets, at the lowest cost and within the accepted risk profile. The challenge with traditional APM, though, is that the activities and tools used to manage asset health and strategy are disconnected from one another. Integrated APM digitally connects the traditionally siloed functions of asset management, creating an integrated approach that enables organizations to demonstrate compliance, reduce risk, manage costs, and deliver predictable performance. Every organization has finite resources dedicated to asset management and at any one time there are a number of problems competing for their attention. It can be very difficult to prioritize activities, One of the key benefits of Integrated APM is that it provides a comprehensive view of asset health and risk, accounting for asset age, operating condition, maintenance plans, and strategy compliance. The insights gained provide a sound foundation for data-driven performance management, helping organizations prioritize activities to manage cost and risk. This presentation introduces Integrated APM and outlines key steps to evolve any organizations approach to asset performance improvement 1. The common pitfalls of traditional APM 2. Start with process 3. Building organizational capability 4. Developing effective integrations 5. Delivering insights supported with content and expert capability
About the Presenter:
Chris Harrington holds a Bachelor's Degree in Chemical Engineering, a Master's Degree in Business, and is a Certified Reliability Leader and a Certified Maintenance and Reliability Professional. At ARMS Reliability, Chris has held roles as a Reliability Consultant and now as an Account Executive, leveraging his technical experience to collaborate with clients and align reliability solutions to their unique challenges.
---