2022 Schedule
Displaying 1 - 1 of 1
Planning & Scheduling ROI - Why aren't you achieving it?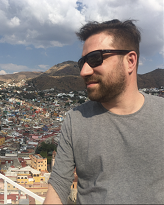 Senior Maintenance Planner, Key Lake, Cameco Corporation - Key Lake Operation
Description:
We've all heard time and time again the value that Planning and Scheduling brings to a Maintenance organization. But, is your organization fully realizing this value? If Planning and Scheduling is intended to be a "wrench time multiplier" of you Maintenance Technicians, have you looked at the "wrench time" of your Planners and Schedulers? What are the potential barriers preventing them from achieving the ultimate goals of their roles? Can one Maintenance Planner really bring the same effective value as 15-17 tradespersons in your organization? Likely not, and it isn't the fault of your Planners and Schedulers. In this presentation we'll review the planning and scheduling function, define what it really is, and more importantly what it is NOT. We'll also take a close look at many of the "value vampires" common in Planning and Scheduling that detract from the intended value generation. We'll compare what an ideal Day-in-the-life of a Maintenance Planner should be against the realities they so commonly face. The intent of this presentation is to help you understand Why Planning and Scheduling is likely less effective than it could be in your organization. More importantly, this will hopefully trigger changes that help the Planners and Schedulers in your teams do more of what they do best.
About the Presenter:
As a Senior Planner, Maintenance, with Cameco Corp., Kris Halland knows that the maximum achievable results come from trying to get 1% better each and every day. Improve every job plan each time it's performed, improve every equipment record each time you look at it, and refine your practices every chance you get. Excellence is the act of chasing perfection—even while knowing it's unattainable.
---